Sign "Arkadag" to be installed on hill near new city named after ex-President of Turkmenistan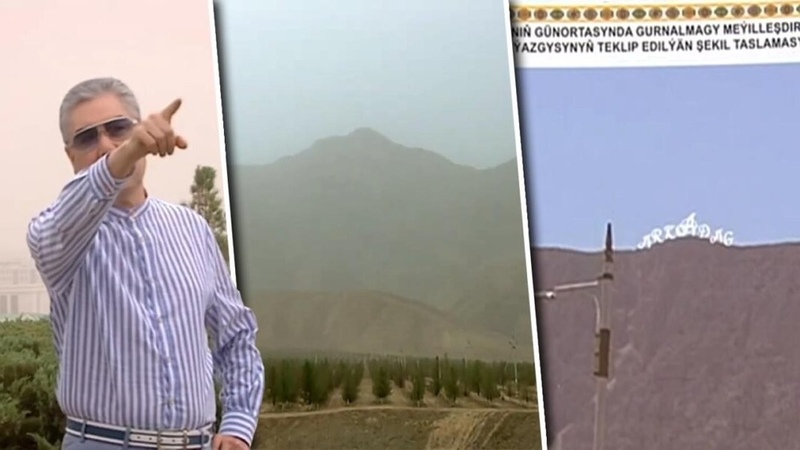 AKIPRESS.COM - Former President of Turkmenistan Gurbanguly Berdimuhamedov ordered the sign "Arkadag" to be installed on a hill near the new city named after him, the Turkmenistan Today news agency reported.
Berdimuhamedov arrived with an inspection in Arkadag, where the construction of mostly industrial and production complexes was discussed. The ex-president was presented with samples of signs with the city's name, one of which will be placed on one of the hills of the Kopetdag.
Arkadag ("protector") is the title of Gurbanguly Berdimuhamedov.
Berdimuhamedov also examined samples of marble slabs intended for cladding the city's museum and the main mosque. Berdimuhamedov stated that marble should be used both for the walls of the museum and the mosque, and for interior columns.
It was reported earlier that almost $5 billion was spent on the construction of the city of Arkadag.