More than third of teachers in Uzbekistan have "unsatisfactory" knowledge and skills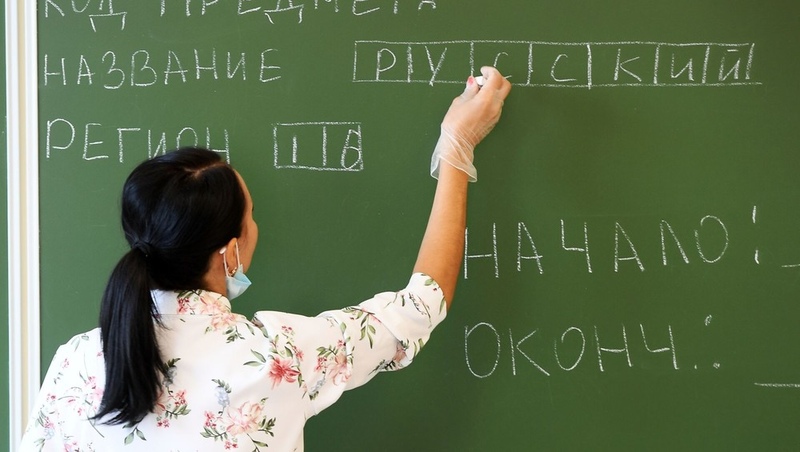 AKIPRESS.COM - The knowledge and skills of 86,000 or 37% of the 220,000 teachers were rated as "unsatisfactory" in Uzbekistan last year, President Shavkat Mirziyoyev announced at the conference on August 28, the presidential press service says.
"The situation is especially alarming among computer science, English, physics, mathematics, and chemistry teachers – subjects that are now in great demand," the report notes.
According to him, only 17,000 or 33% out of 51,000 foreign language teachers have a C-1 level. Only C-1 teachers will be able to teach this subject starting from 2025.
The President paid particular attention to improving teachers' qualifications and creating decent conditions for them.
The system of hiring teachers, improving their qualifications, and assigning categories will be changed entirely. In particular, the recruitment of teachers will be carried out competitively. First-time applicants must have served as a trainee teacher for 1 year and receive a professional certification at the end of the year. This system will be gradually introduced for all teachers in future.
The qualifications of teachers will also be improved in a differentiated manner. Before advanced training, the teacher's knowledge will be diagnosed, and based on the results, individual areas of professional development will be determined. Universities that have trained teachers with low results will receive a complaint. The results of teacher diagnostics will also be an assessment of the performance of pedagogical universities.
The assignment of a qualification category to teachers will be carried out in two stages. In the first stage, the teacher's knowledge will be assessed at the preliminary exam, and those who scored more than 70% of the points will go to the second stage. In the second stage, advanced pedagogical technologies, methods of working with students, and approaches to knowledge assessment will be tested.
The Ministry of Preschool and School Education has been tasked with testing this system in 20 districts with low teacher knowledge.
Higher pedagogical educational institutions will develop based on a special approach. At Tashkent and Chirchiq Pedagogical Universities, specialists will be trained based on the program of the Presidential Schools. These institutions will become the base for pedagogical universities.
Schools with a staff shortage in a problematic situation will be selected before the next academic year, and a targeted state order will be introduced to meet their needs.
The management system of school education will also change. The School of Directors was created this year to train and assess the knowledge of candidates for the position of director. This process draws on the experience of the United Arab Emirates and other countries. Now candidates for the post of director are selected only from among the personnel who have the appropriate certificate and are included in the reserve.
The ministries of economy and finance, preschool and school education were instructed to take care of increasing the salaries of certified directors by 50% from next year, and their deputies by 30%.
Shavkat Mirziyoyev said that the average salary of teachers in Uzbekistan has increased by 2.5 times in recent years. In particular, teachers with national and international certificates in foreign languages, computer science, mathematics, chemistry and biology, as well as teachers who went to work in remote areas, began to receive bonuses and allowances. 23,000 teachers earn 6 million-10 million soums ($500-$833), over 1,000 people receive more than 10 million soums. Another 2,000 teachers receive allowances from the minister's fund.