Agro-logistics complex to open in Jizzakh region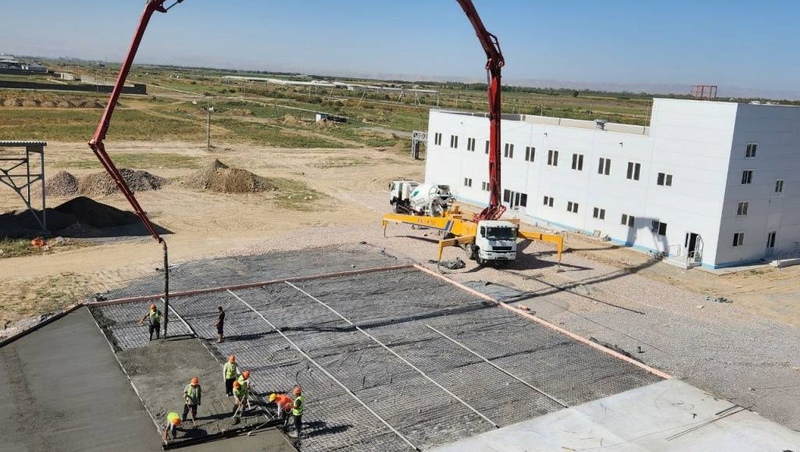 AKIPRESS.COM - The construction of a modern agrologistic complex, BMB-NRC Agrologistics, is underway in Sharaf Rashidov district of Jizzakh region, UzA reported.
An expanded video conference under the chairmanship of the President of Uzbekistan was held on July 11 on further increasing the attraction of investments. The President set several tasks to accelerate the implementation of investment projects and the development of foreign investment.
The BMB-NRC Agrologistics is implementing an investment project, an agrologistic complex worth $57 million 700,000 in Sharaf Rashidov district of the region, as part of the implementation of the tasks.
The construction of the complex on 40 hectares is carried out in a 3-stage module, head of Sharaf Rashidov district Mahmud Kholbutayev says. The annual capacity of each involved stage of the complex for sorting, processing, and packaging agricultural products is 270,000 tons. With all stages involved, its capacity reaches 810,000 tons of agricultural products.
The complex organizes the provision of customs, banking, logistics, laboratory, phytosanitary, veterinary, sanitary, epidemiological services, and environmental certification services based on the "one window" principle, the head adds.
The project will be launched on October 1.