Children from flood-affected areas of Ulaanbaatar handed over school bags and education kits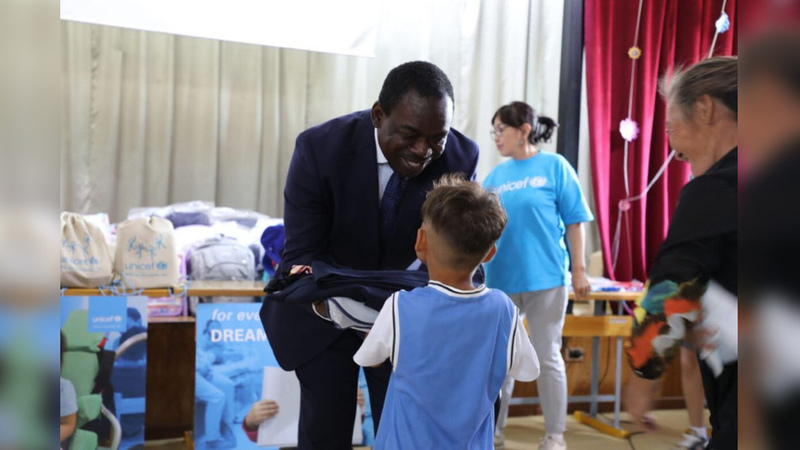 AKIPRESS.COM - UNICEF handed over school bags and education kits to children in Bayanzurkh district of Ulaanbaatar, one of the areas worst affected by recent floods. Due to these floods, many families and educational facilities have been severely impacted.
UNICEF has been providing support to the government's emergency response in various sectors, including health and education. The education kits provided by UNICEF to over 300 children of pre-primary to upper secondary school age at school No. 102 include materials aimed at ensuring the continuity of kids' learning.
Additionally, UNICEF will be delivering kitchen supplies to kindergartens no. 216 and 16 affected by floods in Sukhbaatar and Bayanzurkh districts. The organization is offering assistance in the renovation of classrooms and sanitation facilities at school No.131 located at UNICEF Street. This support is vital as the school is struggling to accommodate the increased number of children.
"I hope these bags and kits will bring joy to the children as they embark on a new academic year. UNICEF will continue to support the education sector in the effective implementation of the revised General Law on Education," Evariste Kouassi-Komlan stated during the handover.