Another stampede occurs in school in Kazakhstan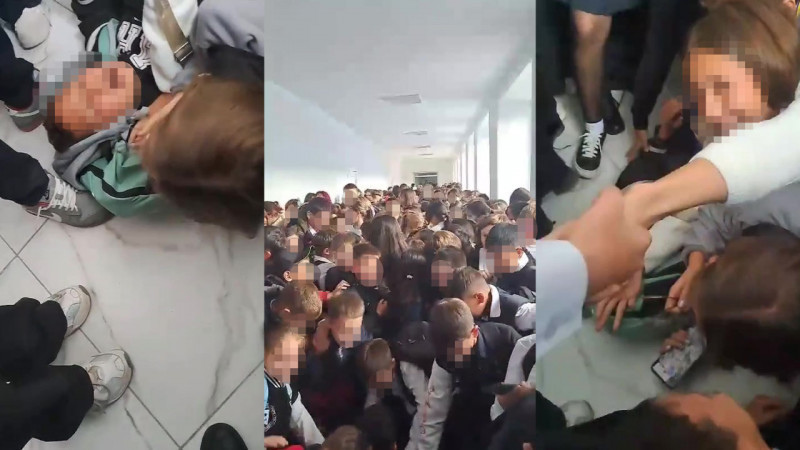 AKIPRESS.COM - A video has spread on social networks showing stampede in a corridor crowded with children in one of Kokshetau schools in Kazakhstan. The department of education of Akmola region commented on the situation.
The video shows a crowd of children, they are suffocating and screaming. Some fall and cry, crushed by other children and their bags.
"This video is circulating in parent chats and, according to rumors, this crush occurred in one of the schools in Kokshetau. We are waiting for confirmation or refutation," the description of the video says.
The education department of Akmola region stated that the video was filmed at school-gymnasium No. 1 of Kokshetau, which currently operates in a two-shift mode.
It turned out that 2,866 children are studying at the school, classes are being held as usual.
"After the video was published on social networks, the education department of Akmola region conducted an internal investigation. It was established that this fact occurred at the end of the classes, when all students left the classrooms at the same time in the school corridor," the department replied.
It is reported that the school administration has adjusted the schedule of breaks and end of classes. The school management, which did not take the necessary measures in a timely manner, was brought to disciplinary responsibility.
The Ministry of Education of Kazakhstan reported that there were no injured children.
It was reported earlier about stampede at school No. 71 in Astana. The education department of the city said that the school operates in three shifts.
?????????? ??? ?????????? ? Instagram