Turkmenistan and France sign agreements on developing relations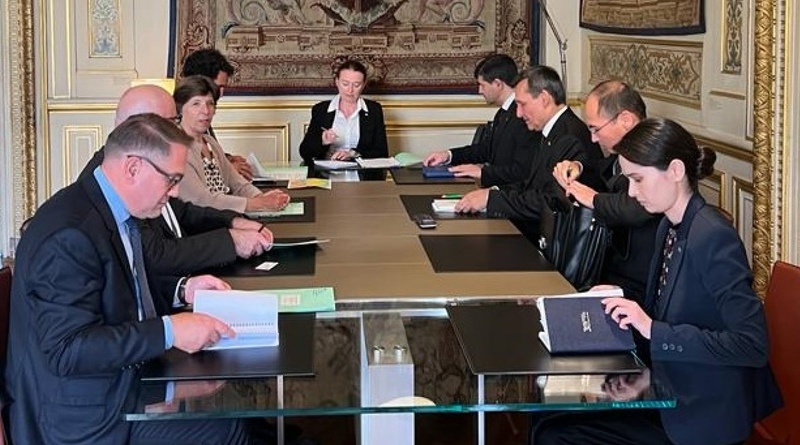 AKIPRESS.COM - An official meeting between Minister of Foreign Affairs of Turkmenistan Rashid Meredov and Minister for Europe and Foreign Affairs of France Catherine Colonna took place on September 5, the Foreign Ministry of Turkmenistan says.
During the meeting, the parties discussed issues of intensifying bilateral political and diplomatic relations. The possibilities of organizing visits at the state level were also considered.
The Foreign Ministries of the two countries exchanged views on the most pressing issues of international and regional politics.
R. Meredov and C. Colonna have signed the Memorandum of cooperation in the field of education, the Cooperation program between the Ministry of Foreign Affairs of Turkmenistan and the Ministry for Europe and Foreign Affairs of France for 2024-2026 following the talks.
During the visit of the Turkmen delegation to France, the sides signed the Declaration of friendly agreement on twinning between the cities of Arkadag and Maisons-Laffite, the Cooperation agreement between the State bank for foreign economic affairs of Turkmenistan and the Union de Banques Arabes et Françaises – U.B.A.F.
The delegation of Turkmenistan was on an official visit to Paris at the invitation of the French side.