Foreign Minister of Turkmenistan considers expanding cooperation with UNESCO Deputy Director-General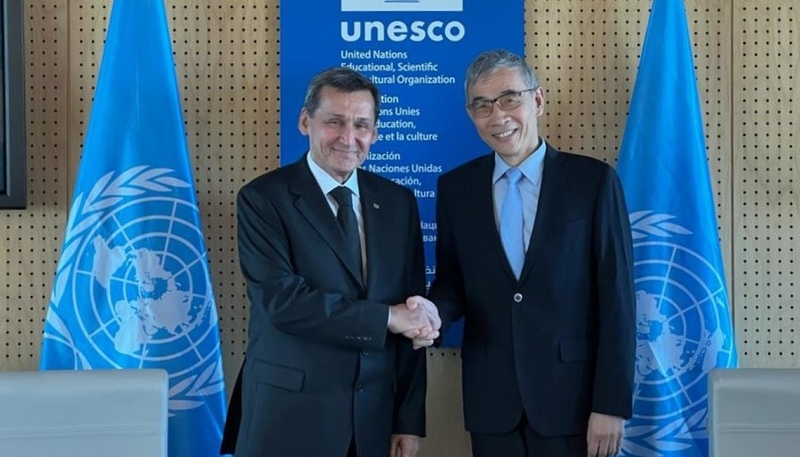 AKIPRESS.COM - Minister of Foreign Affairs of Turkmenistan Rashid Meredov and Deputy Director-General of UNESCO Xing Qu held negotiations on September 5. They discussed current issues of interaction between Turkmenistan and UNESCO, and exchanged views on the upcoming cooperation agenda, the Foreign Ministry of Turkmenistan reports.
It was stated that the sides have implemented joint activities aimed at popularizing the spiritual heritage of the Turkmen people over the years of effective cooperation, and actively interacted in the fields of education, science, ecology and nature conservation.
The parties outlined plans to hold a number of joint events on the 30th anniversary of Turkmenistan's accession to UNESCO, as well as the celebration of the 300th anniversary of Magtymguly Fragi.
The Memorandum on Cooperation between the government of Turkmenistan and UNESCO for 2021-2023, signed in 2021, as well as the Framework Agreement between the government of Turkmenistan and UNESCO of 2015 on the creation of a trust fund, for the implementation of which was agreed to develop a joint action plan, were also highlighted.
Expressing their commitment to further expand interaction between Turkmenistan and UNESCO, the parties emphasized that the development of scientific and educational partnership, the continuation of activities to popularize national cultural heritage are key mechanisms of international cultural and humanitarian cooperation.