Asia News Network elevates cooperation to amplify Asia's voice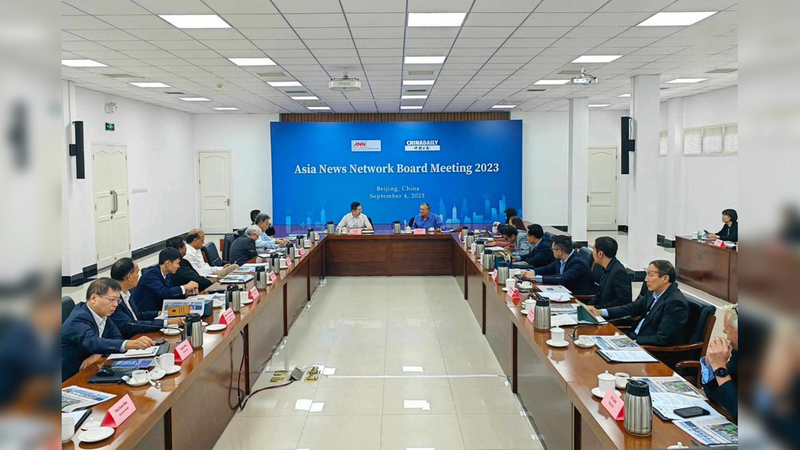 AKIPRESS.COM - Representatives of 15 news entities in Asia emphasized the need for elevating cooperation to a new level and making Asia's voice heard, during the board meeting of the Asia News Network on Monday in Beijing.
The meeting marked the first in-person assembly of the leading regional news alliance since the COVID-19 pandemic, building new bridges for collaborative efforts among Asian countries and between Asia and the rest of the world.
The news alliance was established in 1999, and and its members come from 20 countries in Southeast Asia, as well as a number of other Asian countries.
The meeting decided to work toward setting up an independent newsroom with reputable professionals to make the ANN an independent news source for all its members, and for regional and global media in general.
Qu Yingpu, publisher and editor-in-chief of China Daily, said in his welcoming remarks that the purpose of the meeting is to deepen ANN cooperation, enhance ANN story exchanges, jointly produce impactful videos, and organize enriching workshops and forums.
"These initiatives not only strengthen our ties but also amplify our voices to resonate across Asia, and even globally," he noted.