President of Turkmenistan meets with President of Tajikistan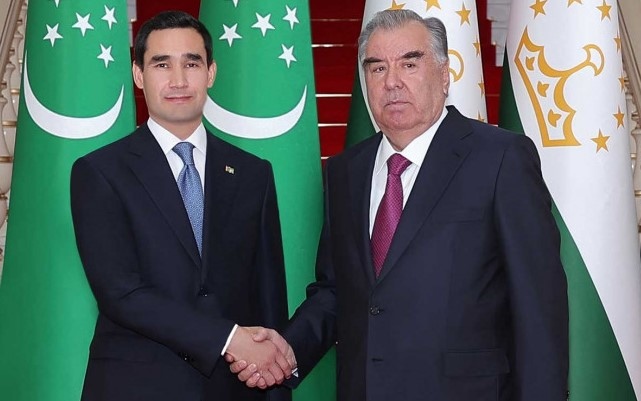 AKIPRESS.COM - President of Turkmenistan Serdar Berdimuhamedov met with President of Tajikistan Emomali Rahmon on September 14, the Foreign Ministry of Turkmenistan reported.
Expressing gratitude to his Tajik colleague for the invitation to visit Dushanbe to participate in international events at the highest level, the President of Turkmenistan thanked for the hospitality and the conditions created for joint work.
Confidence was expressed that the results of the fifth Consultative Meeting of the Heads of State of Central Asia and the next meeting of the Council of Heads of State of the Founders of the International Fund for Saving the Aral Sea will contribute to the expansion of effective interaction between the countries of the region.
It was noted that relations between Turkmenistan and Tajikistan are based on the principles of equality, mutual respect and trust. Two countries successfully coordinate their actions in the international arena, within the framework of authoritative international organizations, as well as in a multilateral format.
Presidents Serdar Berdimukhamedov and Emomali Rahmon wished each other success in responsible government activities, and peace, well-being and prosperity to the people of both countries.