Workshop on green finance organized in Uzbekistan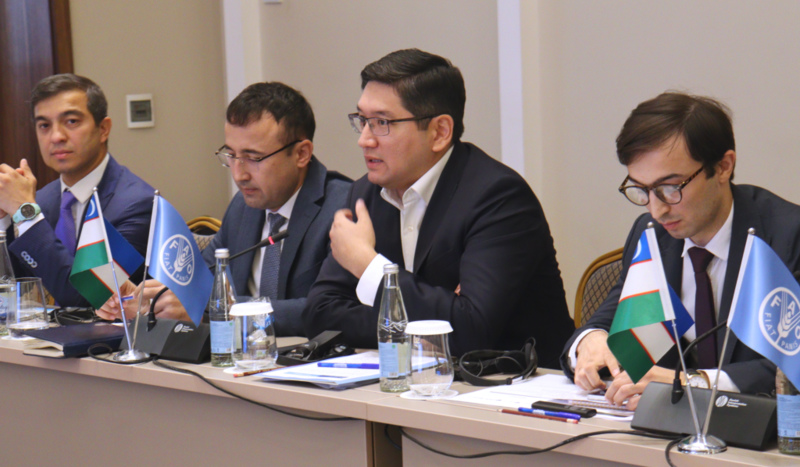 AKIPRESS.COM - Tashkent hosted a workshop on "Development and promotion of green financing mechanisms for climate-optimized agriculture". The event was organized within the framework of the FAO project to promote green financing mechanisms in Uzbekistan, UzA reports.
Green financing is the financing of projects related to reducing the negative impact on the environment. On a global scale, the implementation of green finance has been developing for more than 15 years. It contributes to achieving Sustainable Development Goals, including affordable and clean energy, the sustainability of cities and human settlements, the fight against climate change, and the rational use of natural resources.
FAO supports developing and promoting green financing mechanisms in Uzbekistan, mainly to promote environmentally friendly agriculture considering climatic conditions. Climate-optimized agriculture is an integrated approach that supports the development of sustainable farming methods and its ability to counteract climate change, which serves to reduce greenhouse gas emissions.
"Financing initiatives play a crucial role in promoting climate-optimized agriculture. By paying special attention to the rational use of natural resources and sustainable farming methods, we can attract domestic and international investments to support initiatives in climate-optimized agriculture. The current workshop marks the official launch of the FAO project to promote green financing mechanisms in Uzbekistan," said FAO Assistant Representative in Uzbekistan Sherzod Umarov.
It was emphasized that the new FAO project will contribute to implementing the "Uzbekistan - 2030" Strategy and the Strategy for the Development of Agriculture for 2020-2030. Methods and policies for financing climate-optimized agriculture are paramount in the country, considering the agricultural sector's significant role in the economy and the challenges associated with climate change.
The workshop was attended by representatives of government agencies involved in the implementation of green economy programs and representatives of the banking sector of Uzbekistan. At the event, the existing mechanisms of green financing were analyzed, innovative approaches to developing financing models for the development of climate-optimized agriculture in Uzbekistan were discussed, and the possibilities of their implementation in financial institutions were considered.