G20 Summit in India bridged global divides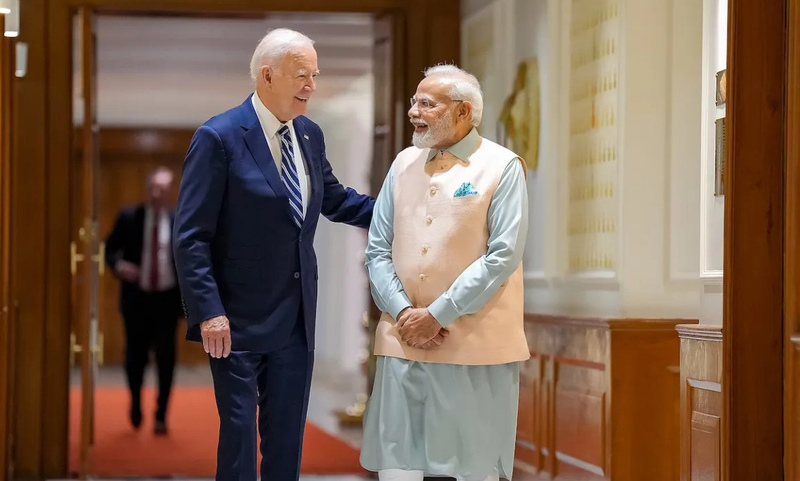 AKIPRESS.COM - The Delhi G20 Summit concluded successfully on 10.09.23. The two-day summit received approbation for conveying the "message of unity," and the outcomes were referred to as "truly meaningful achievement." India received praise for skillfully and efficiently conducting the proceedings. There was considerable skepticism about whether there would be a concluding leaders' declaration given the divergent opinions on the Ukraine war among the members of the Group of Twenty. Confounding such thinking, the Delhi Declaration, with 83 paragraphs, was adopted with consensus, Asia Times reports.
After prolonged and painstaking negotiations, a declaration reaffirming territorial integrity, sovereignty, and international law citing the UN Charter, Security Council, and General Assembly resolutions, was unanimously agreed upon by all member countries. The inclusion of the African Union (AU) as a member of the G20 was a significant outcome of the Delhi Summit. With a combined GDP of about US$3 trillion and a population of 1.4 billion, Africa is not merely a significant provider of natural resources but a continent with many emerging economies.
Since the European Union was already a member, there was a precedent for the inclusion of the AU. It is expected that the AU will bring pan-African issues and will increase the diversity of voices in the G20 conversations. Over the years, India has been making persistent efforts to include African countries in various initiatives such as the International Solar Alliance. In the recent past, India proactively worked for the inclusion of Egypt and Ethiopia in the BRICS. It should be noted that India's G20 meetings witnessed the highest number of African participants.
The India-Africa partnership is rooted in a common understanding of the need to build an equitable global economic order and a history of anti-colonial resistance. For a continent that has experienced the harshness of colonialism and neo-colonial policies, membership in the premier economic platform is a welcome shift. G20 membership alone may not change the fortunes of Africa, but it amounts to recognition of Africa's growth potential.