Missing crew of firefighting helicopter in Turkey found dead, one survivor in hospital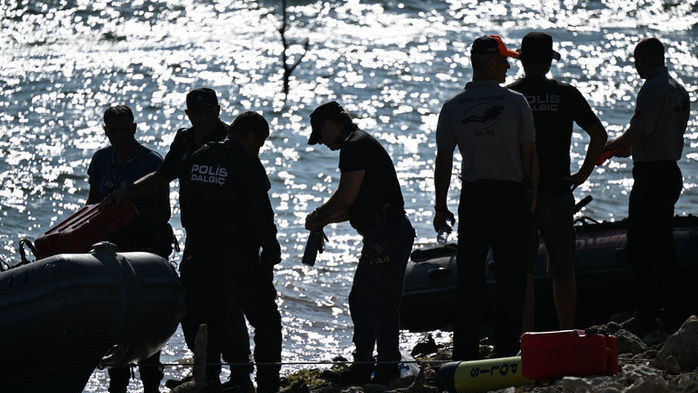 AKIPRESS.COM - The crew of a firefighting helicopter was found - they were stuck in the mud at a depth of 12 meters, Haber Türk reported on September 18.
The crew consisted of 4 people, 3 of whom were citizens of Kyrgyzstan. One of the Kyrgyzstanis survived the crash: he swam to the shore and is now in the hospital. According to the Ministry of Foreign Affairs of Kyrgyzstan, the condition of E.I. is stable, he suffered multiple injuries.
A forest fire occurred in Menderes district of Izmir province on the afternoon of September 16. A large number of special equipment were deployed to extinguish the fire. Firefighting night vision helicopters joined in the evening, one of which subsequently crashed. The helicopter fell into the Takhtali dam at about 11:53 pm.
Turkish security forces and rescuers were involved in the search. Turkish Minister of Agriculture and Forestry Ibrahim Yumakli and representatives of the Consulate General of Kyrgyzstan in Istanbul arrived at the scene.
The helicopter was found on September 17, but rescue operations could not be carried out due to bad weather. After the weather conditions improved, work continued and the bodies of three people were found at about 12:20 pm on September 18. According to the Ministry of Foreign Affairs, one of them was Kyrgyz citizen O.O.
The forest fire was extinguished within 20 hours.