Mongolia awards two researchers from University of Bonn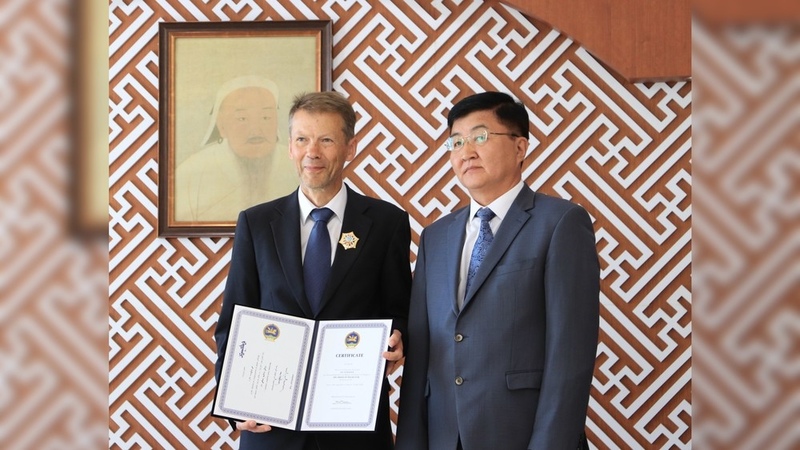 AKIPRESS.COM - Two archaeologists from the University of Bonn have been presented with major awards in recognition of their many years of successful research work in Mongolia.
State Secretary M. Batgerel pinned the Order of the Polar Star - the highest honor that the country can award to a foreign citizen - onto Professor Jan Bemmann's lapel at a ceremony held at the Ministry of Education and Science in Ulaanbaatar. Susanne Reichert received the Friendship Medal.
The two researchers are currently working in Mongolia as part of Research Unit 5438, "Urban Impacts on the Mongolian Plateau - Entanglements of Economy, City, and Environment," which has recently secured funding from the German Research Foundation (DFG).
Professor Jan Bemmann from the Department of Prehistoric and Early-Historic Archaeology at the University of Bonn and his colleague Susanne Reichert have been researching the foundation of cities in the Mongol Empire since 2007 and 2009 respectively. Both are currently in the East Asian country.