Jeti-Oguz man breeds Kamori and Makhi Cheeni goat breeds valued at up to $2000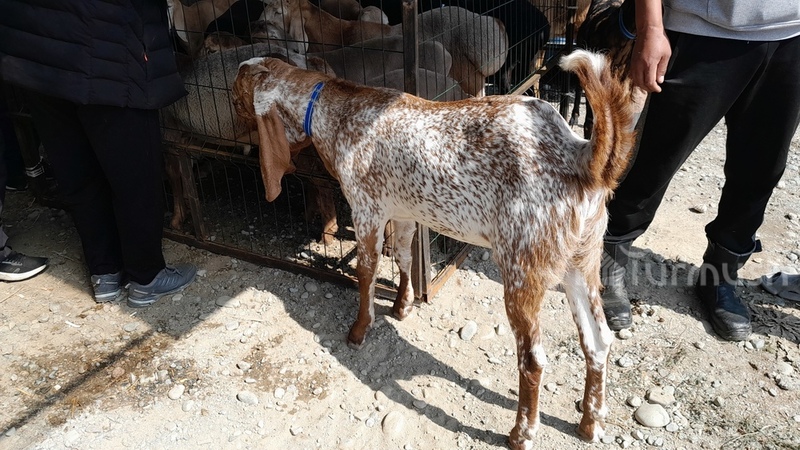 AKIPRESS.COM - Tilek Tynaliev, a resident of Ichke-Bulun village in Jeti-Oguz district, is engaged in breeding goats of the Kamori and Makhi Cheeni breeds, each of which can be valued at up to $2,000.
These goats are renowned for their milk production, with one goat capable of yielding 4 liters of milk per day. Originating from India and Pakistan, these dairy goats require proper feeding and care to ensure high-quality, thick milk. Goat milk is also believed to offer various health benefits.
Tynaliev noted that these goats are not only excellent milk producers but also have remarkable physical characteristics, such as tall stature. Some goats can exceed 1 meter 10 cm in height, while others reach a meter. Their distinctive black spots add to their aesthetic appeal.
While Tynaliev's goat breeding venture appears to be unique in the region, he has found success with these animals. They are known for their strong reproductive capabilities, resistance to hot weather, and resilience against diseases. Additionally, goat meat is favored by those on a diet due to its low fat content and high iron content.