Section of Silk Road included in UNESCO World Heritage List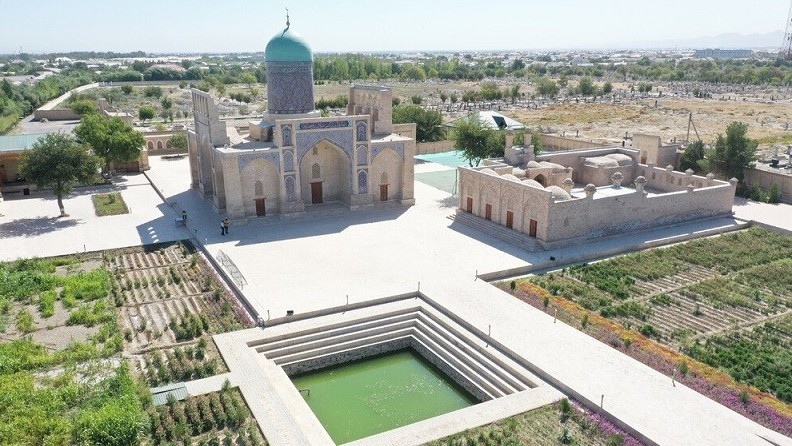 AKIPRESS.COM - The Zarafshan-Karakum corridor, a key section of the Great Silk Road that passes through the modern territory of Tajikistan, Uzbekistan and Turkmenistan, is included in the UNESCO World Heritage List, the website of the organization says.
The corresponding decision was made during the 45th session of the World Heritage Committee, which holds meetings in Riyadh, Saudi Arabia, from September 10 to September 25.
The 866-kilometre corridor runs from east to west along the Zarafshan River and further southwest following the ancient caravan roads crossing the Karakum Desert to the Merv Oasis, according to the description of the object. Rugged mountains, fertile river valleys, and uninhabitable desert are located on this route. Channelling much of the east-west exchange along the Silk Roads from the 2nd century BCE to the 16th century CE, a large quantity of goods was traded along the corridor.
"People travelled, settled, conquered, or were defeated here, making it a melting pot of ethnicities, cultures, religions, sciences, and technologies," UNESCO noted.
The Zarafshan-Karakum corridor consists of 31 sections, 9 of which are in Tajikistan, 15 in Uzbekistan and 7 more in Turkmenistan.
In particular, the path covers Sogd region of Tajikistan, including the mausoleum of Khoja Muhammad Bashoro, the Khisorak fortress, and the ancient city of Penjikent.
Uzbekistan is represented by Navoi, Bukhara and Samarkand regions. Experts noted a number of architectural monuments such as Zhartepa II temple, the Rabati Malik caravanserai, the Deggaron mosque, the Chor-Bakr necropolis, the ancient settlements of Varakhsha and Paikend.
Among the objects on Turkmen territory, there are sites located in Mary and Lebap regions, such as the Mansaf and Konegala caravanserais, the Amul ancient settlement, and the Takhmaladzh historical monument.