$43.5 million seized from Gulnara Karimova to be spent on reducing maternal and newborn deaths in Uzbekistan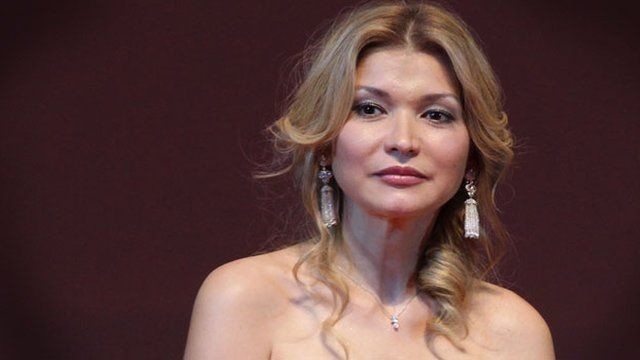 AKIPRESS.COM - The $43.5 million seized from the eldest daughter of the first president of Uzbekistan, Gulnara Karimova, will be used to support the UN program to reduce preventable maternal and newborn deaths in Uzbekistan, the Uzbekistan Vision 2030 Fund (Ishonch Fund) says.
The program will be implemented jointly by UNICEF, UNFPA and WHO. It is designed for 30 months and will cover 600,000 women and newborns throughout the country. One of the key goals of the new programme is to increase the survival rate of low-birth-weight babies from 75% to 90%.
The Uzbekistan Vision 2030 Fund is capitalized through a contribution representing a return of assets that have been definitively forfeited in criminal proceedings in Switzerland. The Fund is involved in return of assets of Gulnara Karimova.
France returned Karimova's assets worth $10 million to Uzbekistan in May 2020. Switzerland signed an agreement with Uzbekistan on the return of $131 million in September, and France returned another $10 million in February 2022.
Uzbekistan and Switzerland agreed to create a UN multilateral trust fund, which will receive the assets of Karimova and her accomplices returned to Uzbekistan. It was decided to use these funds to achieve the Sustainable Development Goals (SDGs), including the eradication of poverty and hunger, quality education, gender equality, clean water and sanitation, decent work and economic growth, and others.
The Ministry of Justice of Uzbekistan reported in September 2022 that the total amount of criminal assets of the eldest daughter of the first president of Uzbekistan located abroad was almost $1.3 billion.
The investigation into the activities of Gulnara Karimova and related companies began in European countries in 2012. The criminal scheme involved illegally receiving large sums of money from foreign telecommunications companies such as TeliaSonera, Vimpelcom, Alfa Telecom, MTS, in exchange for access to the Uzbek market. These funds were then laundered abroad, mainly in Switzerland. Switzerland convicted Karimova and ordered the confiscation of more than $555 million in assets from five accounts in two Swiss banks in 2018.
Two criminal cases were opened against Karimova in Uzbekistan on charges of theft and tax evasion in 2013. She was sentenced to five years of restriction of freedom in 2015, and to 10 years of imprisonment in 2017, but then the sentence was replaced by a five-year restriction of freedom.
Karimova was accused of organizing a criminal community, extortion and other crimes as part of the third criminal case in March 2020. She was given another sentence of 13 years in prison. The daughter of the first president of Uzbekistan is in a colony near Tashkent.