World Bank President Ajay Banga says India's G20 presidency set path for world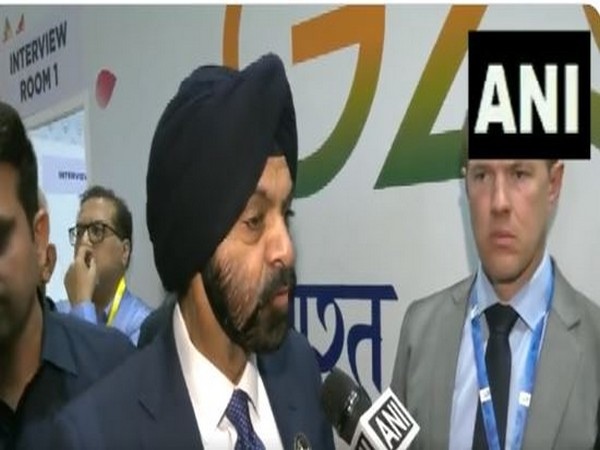 AKIPRESS.COM - World Bank President Ajay Banga on Sunday said that India in its G20 presidency has set a path for the world and lauded that the G20 declaration was anonymously adopted by all G20 nations, ANI reports.
"I consider the fact that there was a declaration, a tribute to the fact that the G20 leadership found a way to give and take and negotiate and find a right way to agree and set a path for the world. The world is watching, the G20 has got the developed world and the developing countries," Banga said. While speaking to ANI, Banga emphasised that challenges will always exist but India had shown the way by working out a consensus. He added, "80% of the world's GDP was sitting in the room. If they would not agree that would not give a good message. I actually compliment India, its leadership and the G 20 leaders for being able to make sure that a terrific declaration comes out. There will always be challenges."
"No 20 countries will agree on everything. People will have to look after their national interests. But I am optimistic by the mood I saw in that room" he added. Earlier on Saturday the G20 Delhi Declaration was adopted. It called on nations to uphold international law, including territorial integrity, international humanitarian law and the multilateral system that safeguards peace and stability. The declaration envisages a green development pact for a sustainable future, it endorses high level principles on lifestyle for sustainable development, voluntary principles of hydrogen, the Chennai principles for a sustainable resilient blue economy and the Deccan principles on food security and nutrition among others The biggest takeaway of the declaration was that all 83 paras of the declaration were passed unanimously with a 100 per cent consensus along with China and Russia in agreement. For the first time, the declaration contained no footnote or Chair's Summary.
The G20 meeting on Saturday also saw the African Union being inducted as the new permanent member of G20 thereby offering developing nations a greater say in global decision-making PM Narendra Modi on Saturday also launched the Global Biofuels Alliance in the presence of US President Joe Biden, President of Brazil Luiz Inacio, President of Argentina, Alberto Fernández and Prime Minister of Italy Giorgia Meloni. Brazil, India, and the United States, as leading biofuel producers and consumers, will work together during the next few months towards the development of a Global Biofuels Alliance along with other interested countries. Another major takeaway from the summit, was the announcement launch of a mega India-Middle East-Europe shipping and railway connectivity corridor by India, the US, Saudi Arabia and the European Union.