India is a superpower, ahead of China now: African Union chairperson Assoumani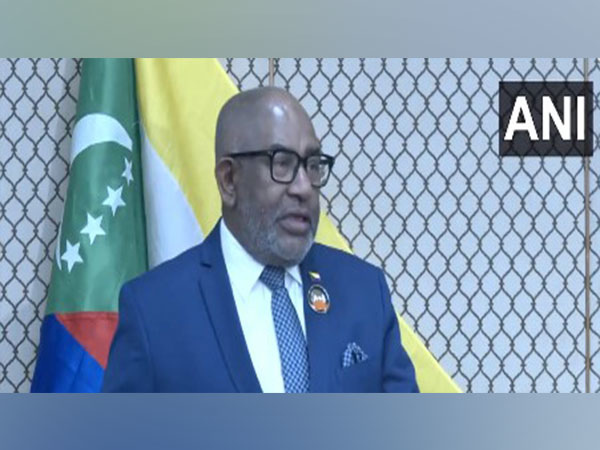 AKIPRESS.COM - President of the Union of Comoros and chairperson of the African Union (AU), Azali Assoumani, on Sunday said India is a superpower in terms of "inhabitance" and "ahead of China now", ANI reports.
Assoumani said as the fifth superpower in the world, there was enough room for India in Africa. H "India is the 5th superpower in the world so there is enough room for India in Africa. We also know that India is so powerful that it went to space. So we just need to coordinate...India is a superpower in terms of inhabitance, India is ahead of China now," the AU chairperson said. He also praised India for advancements in space research.
Opening up on the moment when Prime Minister Narendra Modi hugged him after formally inducting the African Union into the G20 family, the AU Chairperson said it was an emotional one for him. He added that he thought there would be a debate before a decision is arrived at but the African Union was announced as part of the G20 family at the very outset of the two-day summit on Sunday. "I was about to cry. It was a great emotion for me. Because actually, we thought that there was going to be a debate and then a decision would be taken but at the very beginning of the Summit it was announced that we were a member," he said.
In his opening remarks at the 18th G20 Leaders' Summit on Saturday, PM Modi invited the African Union, represented by Assoumani, to take a seat at the table of G20 leaders as a permanent member. The African Union chairperson expressed his gratitude to the G20 member countries for the historic inclusion of the bloc in the G20 family.
Assoumani took to his official handle on 'X' to post, "The G20 has just ratified, through the voice of the Prime Minister of India, @narendramodi, the admission of the @_AfricanUnion into its fold. On behalf of the African continent, I sincerely thank all the member countries of the @g20org for this historic admission."
On Sunday, PM Modi held a meeting with Assoumani, congratulating him on the African bloc joining the G20 family.
Taking to his official handle on 'X', PM Modi posted, "Had a very fruitful meeting with @PR_AZALI. Congratulated him once again on @_AfricanUnion joining the G20 family. Comoros is vital to India's SAGAR Vision. Our deliberations included ways to enhance cooperation in areas like shipping, trade and more." Earlier in the day, PM Modi called the inclusion of the African Union in the G20 a "significant stride" towards a more inclusive global dialogue. He stated that India was looking forward to collaborative efforts that benefit the entire world. African Union is a union consisting of 55 member states in Africa.
The move to include the African Union in the G20 grouping was proposed by PM Modi earlier this June.