G20 Summit affirms India as voice of global south, and an emerging geopolitical power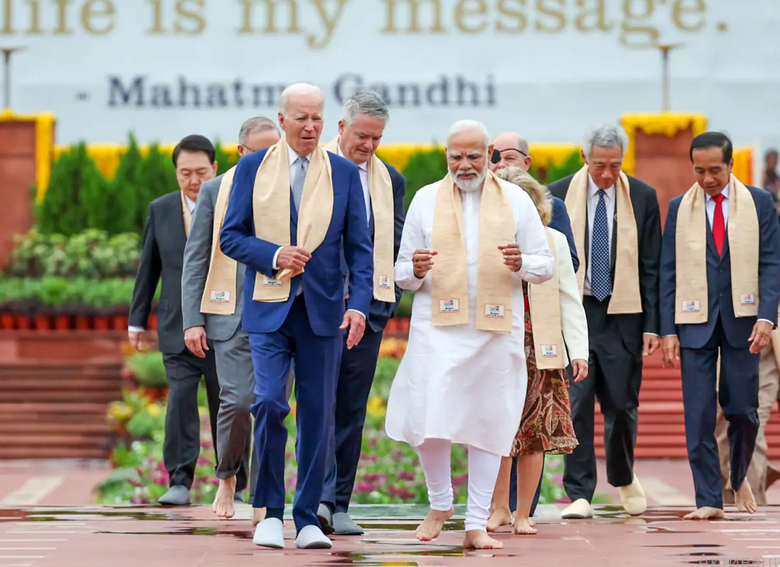 AKIPRESS.COM - In an unprecedented move that sent ripples through the international diplomatic community, India, under the leadership of Prime Minister Narendra Modi, extended a warm embrace to the African Union (AU) during the G20 Leaders' Summit held in New Delhi. This bold step, met with resounding support from world leaders, firmly established India's position as a rising geopolitical power on the global stage, Khalsa Vox reported.
Under the theme of "Vasudhaiva Kutumbakam – One Earth, One Family, One Future," Prime Minister Modi's opening address set the tone for an inclusive and collaborative summit. The announcement of the AU's inclusion as a permanent member in the G20 showcased India's commitment to addressing the concerns and aspirations of developing nations, reflecting the ethos of "Sabka Saath" – Together with All.
This momentous decision did not materialize overnight; it was the result of Prime Minister Modi's persistent efforts on the international stage. He initiated dialogues with world leaders, including President Joe Biden, President Vladimir Putin, Prime Minister Rishi Sunak, President Emmanuel Macron, and Prime Minister Fumio Kishida, garnering their support for the AU's inclusion. Modi's argument was clear: a sustainable future for our planet demands the recognition and representation of all voices, especially those from the developing world.
The proposal to include the African Union in the G20 was formally incorporated into the summit's draft communique after significant support from the United States. This diplomatic triumph positioned India as a key advocate for developing nations' interests, even earning Washington's backing for India's bid for a permanent seat in the United Nations Security Council.
India's diplomatic success, though celebrated on the global stage, caused unease in Beijing. China's attempts to claim credit for supporting the AU's inclusion were contested by diplomatic sources, revealing Beijing's nervousness about India's growing influence in Africa, a region of strategic importance. India's approach of fostering partnerships and collaboration with African countries contrasts with China's more transactional approach.
The G20 Leaders' Summit in New Delhi affirmed India's status as a significant global player poised to play a more prominent role in the evolving world order. As one official observed, India can serve as a bridge to bridge the trust deficit that plagues international relations today, as articulated by Prime Minister Modi.
Modi emphasized the importance of rebuilding trust in a post-COVID world, underlining India's contributions in various fields, such as economic growth, space exploration, and its burgeoning demographic dividend. The world acknowledges India's role in ensuring a free and open Indo-Pacific, further enhancing New Delhi's global standing.
In his powerful address, Prime Minister Modi called upon the global community to come together and transform the "Global Trust Deficit" into trust and confidence. India's G20 presidency epitomizes inclusion, both within and beyond its borders, making it a beacon of hope for global cooperation.
As the world looks ahead to a new era of challenges and opportunities, Prime Minister Modi's mantra of "Sabka Saath, Sabka Vikas, Sabka Vishwas, Sabka Prayas" can serve as a guiding light. With this spirit of inclusivity, India has asserted itself as a rising geopolitical power committed to shaping a more equitable and harmonious world. The G20 Summit in New Delhi was not just a diplomatic event but a testament to India's growing influence and leadership on the world stage.