India's global leadership applauded at UNGA: A beacon of solidarity and humanity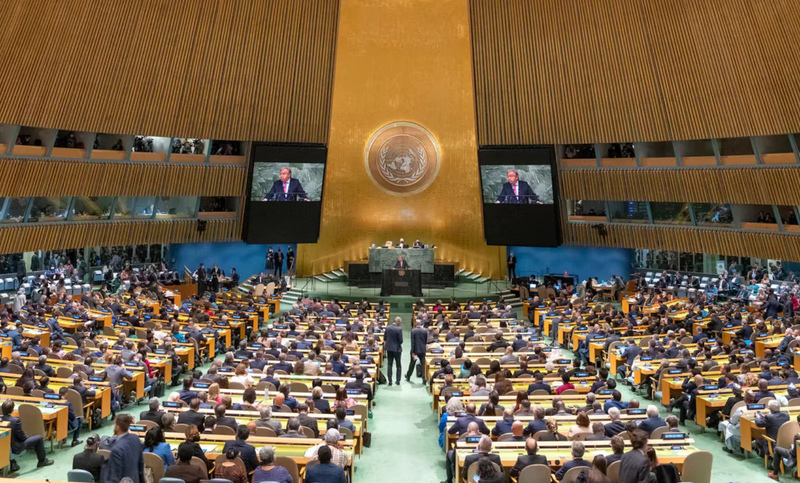 AKIPRESS.COM - India received resounding praise from leaders across the Global South at a special event hosted by External Affairs Minister S. Jaishankar on the sidelines of the 78th session of the United Nations General Assembly.
The event, titled 'India-UN for Global South: Delivering for Development' celebrated India's remarkable stewardship of the G20 and its unwavering commitment to international solidarity during the COVID-19 pandemic.
Championing the Global South India's leadership as the head of the G20 was hailed as a historic moment for the Global South. The G20 Presidency provided India with a platform to amplify the voices and concerns of developing nations on the global stage. Bhutan's Minister of Foreign Affairs, Dr. Tandi Dorji, described India as a "stalwart leader" advocating for the interests and concerns of the Global South, emphasizing India's role in fostering solidarity and cooperation among nations.
One significant achievement was the admission of the African Union into the G20, a milestone credited to the leadership of Prime Minister Narendra Modi. This move highlighted India's commitment to broadening the representation of developing nations and fostering inclusivity within global forums. A Hand of Humanity Amidst a Global Pandemic During the peak of the COVID-19 pandemic, India extended a hand of humanity by supplying COVID-19 vaccines to countries worldwide. This act of generosity stood in stark contrast to the notion of "vaccine diplomacy" that had emerged in some quarters. Dominica's Minister for Foreign Affairs, Dr. Vince Henderson, expressed gratitude for India's rapid response in providing vaccines to his country and others in the Caribbean and beyond.
He reframed India's actions as "extending the hand of humanity" rather than diplomacy, emphasizing the genuine intent behind India's vaccine distribution efforts. India's commitment to sharing resources and expertise, even while facing its own challenges, resonated with leaders from small island states and developing nations. This act of solidarity underscored India's dedication to global well-being and was warmly acknowledged by the international community. A Call for Permanent Representation Several nations, including Dominica and Mauritius, voiced their support for India's bid for a permanent seat on the United Nations Security Council. They cited India's population and responsible exercise of power as compelling reasons for its inclusion.
Mauritius Minister of Foreign Affairs, Regional Integration, and International Trade, Maneesh Gobin, highlighted India's leadership during its G20 Presidency as a testament to the country's commitment to sustainable and human-centered development. He emphasized the significance of India's inclusive and consultative approach, which contributed to the success of the G20 Summit. India's Continuing Commitment. The Maldives Minister of State for Foreign Affairs, Ahmed Khaleel, commended India's ability to host the G20 Summit amid a challenging global political landscape and ensure the consensus declaration. He noted that India's leadership extended beyond the G20, citing the India-UN Development Partnership Fund as a blueprint for South-South cooperation. India's 'neighborhood first' policy was celebrated for benefiting small island developing countries like the Maldives, which attributed much of its rapid recovery from the COVID-19 pandemic to India's support.
India's leadership on the global stage, particularly during its G20 Presidency and its response to the COVID-19 pandemic, has earned accolades and admiration from the Global South. India's commitment to solidarity, inclusivity, and humanity continues to inspire nations worldwide, reinforcing its status as a key player in the international arena. As the world faces complex challenges, India's leadership stands as a beacon of hope and cooperation for the benefit of all nations.