Tsunami advisory issued for Japan's Izu islands after 6.6 magnitude quake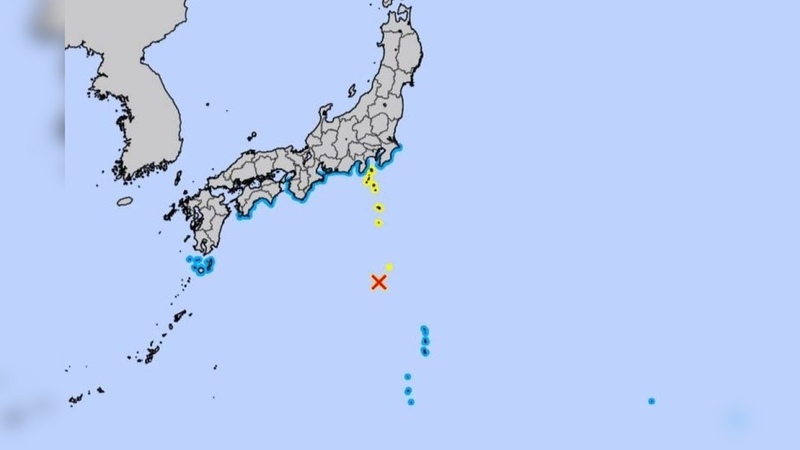 AKIPRESS.COM - A tsunami advisory was issued late Thursday morning by the Meteorological Agency following a 6.6 magnitude earthquake in the western Pacific Ocean, with the agency forecasting waves of up to 1 meter in height for islands in the Izu chain, The Japan Times reported.
Waves of up to 0.2 meters are forecast to reach an area stretching from Chiba Prefecture in the east to Kagoshima Prefecture in the west.
The quake struck at 11 a.m. near Torishima in the Izu island chain at a depth of 10 kilometers.
People in coastal areas and near river mouths are advised to retreat to higher ground.
Updates to follow.