Number of earthquake victims in Afghanistan surpasses 2,400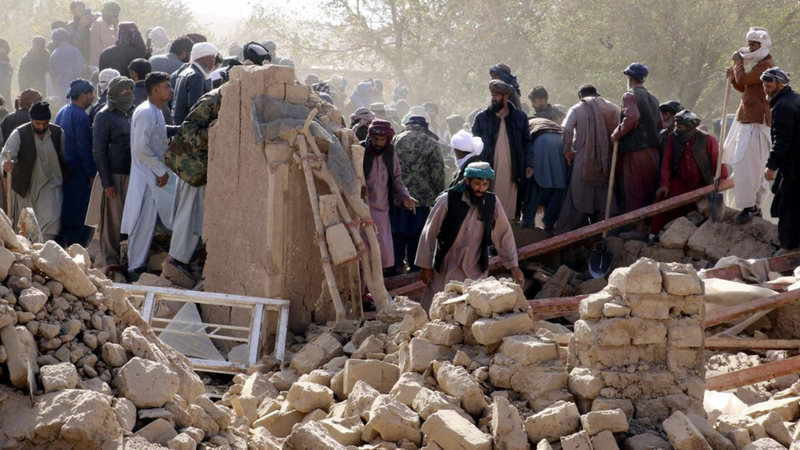 AKIPRESS.COM - More than 2,400 people were killed in earthquakes in Afghanistan, the Taliban administration said on Sunday, in the deadliest tremors to rock the quake-prone mountainous country in years.
The Saturday quakes in the west of the country hit 35 km (20 miles) northwest of the city of Herat, with one of 6.3 magnitude, the U.S. Geological Survey (USGS) said.
They were among the world's deadliest quakes this year, after tremors in Turkey and Syria killed an estimated 50,000 in February.
Janan Sayeeq, spokesman for the Ministry of Disasters, told Reuters that the toll had risen to 2,445 dead, but he revised down the number of injured to "more than 2,000". Earlier, he had said that 9,240 people had been injured.
Sayeeq also said 1,320 houses had been damaged or destroyed. The death toll spiked from 500 reported earlier on Sunday by the Red Crescent.
Ten rescue teams were in the area, which borders Iran, Sayeeq told a press conference.
More than 200 dead had been brought to various hospitals, said a Herat health department official who identified himself as Dr Danish, adding most of them were women and children.
Bodies had been "taken to several places - military bases, hospitals", Danish said.
Beds were set up outside the main hospital in Herat to receive a flood of victims, photos on social media showed.
Food, drinking water, medicine, clothes and tents were urgently needed for rescue and relief, Suhail Shaheen, the head of the Taliban political office in Qatar, said in a message to the media.
There are a total of 202 public health facilities in Herat province, one of which is the major regional hospital where 500 casualties had been taken, the World Health Organization (WHO)said in a report on Sunday.
A vast majority of the facilities are smaller basic health centres and logistical challenges were hindering operations, particularly in remote areas, the WHO said.