First section of Kosh Tepa canal on border with Uzbekistan launched in Afghanistan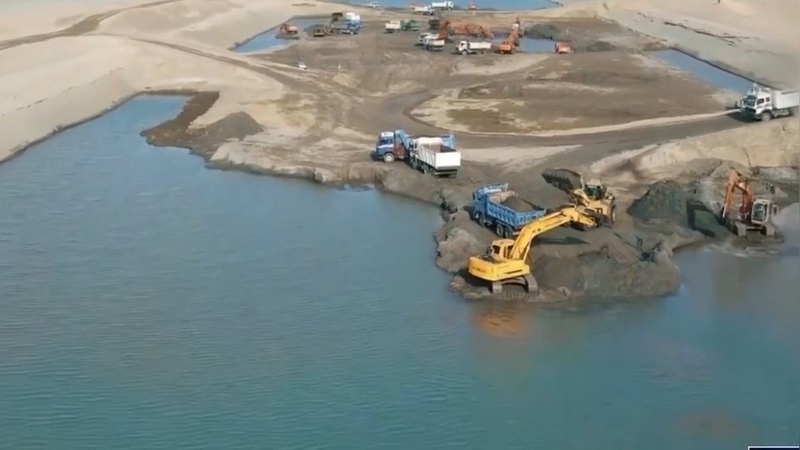 AKIPRESS.COM - A ceremony was held to commission the first section of the Kosh Tepa canal, located on the border with Uzbekistan, in northern Afghan province of Balkh, TOLOnews TV channel reported.
The launch of the Kosh Tepa canal is necessary for Afghanistan to manage water resources, deputy head of the government, formed by the radical Taliban movement, Abdul Ghani Baradar said at the ceremony.
The officials asked regional countries, especially Uzbekistan, to not be worried about the construction of Kosh Tepa canal.
The length of the first section of Kosh Tepa is 108 km, its construction was completed 8 months ahead of schedule. The total length of the canal, which will divert water from the Amu Darya, will be 285 km.
The director of the Ma'no Center for Research Initiatives, Bakhtiyor Ergashev, expressed concerns about increased tensions due to a possible water shortage for Central Asian countries after the commissioning of Kosh Tepa. He noted that the countries of the region share water according to quotas agreed upon within the framework of the Interstate Coordination Water Commission. However, Afghanistan, where the Amu Darya originates, is not limited by any agreements and can take water without regard to neighboring countries.
These concerns were voiced by President of Uzbekistan Shavkat Mirziyoyev at the summit of the International Fund for Saving the Aral Sea in September. He proposed involving Afghanistan in a regional dialogue on the sharing of water resources.
Minister of Water Resources and Energy in the Taliban government Abdul Latif Mansour said that the current Afghan authorities are not limited by any agreements on the withdrawal of water from the Amu Darya.
"Shavkat Mirziyoyev's concerns about the waters of the Amu Darya and the Kosh Tepa canal would be appropriate if the obligations under the agreement were violated. But we did not accept any obligations. There is no agreement. Therefore, we do what we consider necessary," Mansur said.