Mayor of Japan's Nagaoka Tatsunobu Isoda: Economic and business development will come with educated youth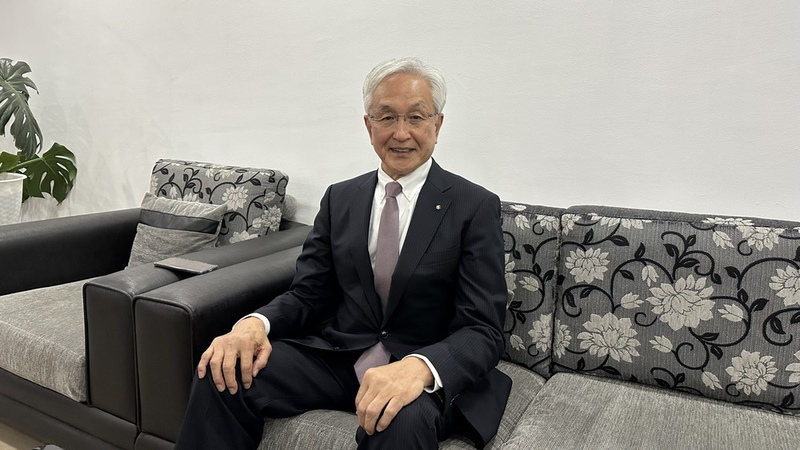 AKIPRESS.COM - The Japanese delegation led by Nagaoka Mayor Tastunobu Isoda visited Bishkek.
The delegation included representatives of the Department of Commerce and Industry, Chamber of Commerce, managers of leading IT companies.
The main goal of the visit is strengthening of cooperation between universities of Kyrgyzstan and Nagaoka City, as well as creation of employment opportunities for Kyrgyz youth in Japanese companies. Japanese delegates were impressed by development and education of young people in Kyrgyzstan. They are convinced young specialists from Kyrgyzstan will be able to make a significant contribution to development of IT industry and exchange of experience.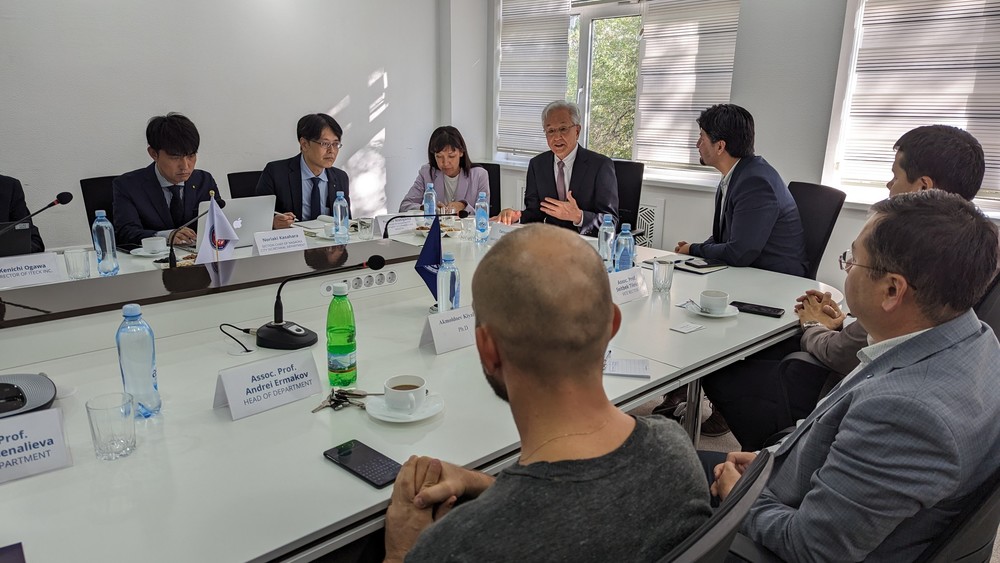 The City of Nagaoka is just an hour and a half from Tokyo by bullet train. Nagaoka is famous for its rice production, developed industry and infrastructure. The city offers summer illuminations and winter fireworks, and hosts Nagaoka Fireworks Festival every year.
Nagaoka Mayor Tastunobu Isoda shared the goals of his visit, vision of prospects of cooperation and approaches to solution of urban problems in an interview with AKIpress.
The goal of visit
I am the Mayor of Nagaoka and this is my first time in Kyrgyzstan, and I am extremely excited about this opportunity. The history of our peoples is very rich, and we were once considered brothers. Given our historical heritage, I am surprised that we still do not have closer relations.
My visit to Kyrgyzstan was recommended by the Ambassador of the Kyrgyz Republic to Japan. He persistently advised me to come. And here I am, in Bishkek. There are four universities and a technology college in our city. I would like to see the youth of Kyrgyzstan in our universities, educational institutions, and enterprises. The city of Nagaoka, home to about 260 thousand people, has a developed industry, and therefore I believe that there is significant potential for cooperation with young people from Kyrgyzstan.
Besides, our city is famous for its bright and colorful fireworks displays. In my opinion, the fireworks display in Nagaoka is considered the best not only in Japan, but in the whole world.
Cooperation in strengthening relations
As I said, this is our first visit to Kyrgyzstan. One of our first stops was Ala-Too International University. We were pleasantly surprised by the quality of this educational institution and were convinced that this is one of the leading universities in Kyrgyzstan. We hope to establish close ties with universities in Nagaoka to jointly develop future projects. Our meetings with students were also very productive.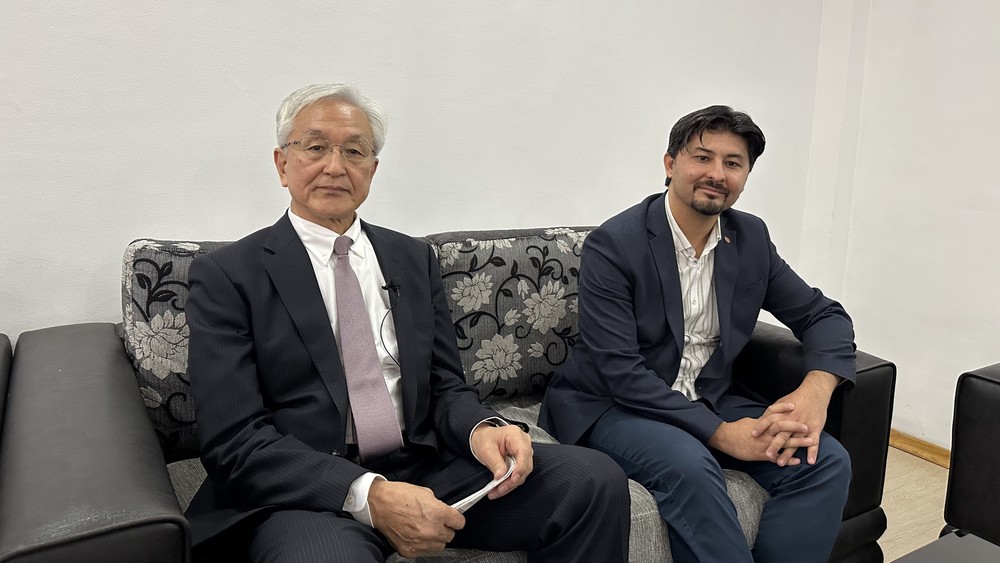 We were glad that many students have expressed interest in the opportunity to work in Japan. However, we also understand that there is lack of information, especially about Nagaoka. We will definitely pay attention to this aspect and will actively inform about our city, our companies, advantages and educational institutions. We believe that it is important to establish a constant exchange of information.
We are pleasantly surprised that there are many educated and developed youth in Kyrgyzstan, especially among the students of the Ala-Too International University. They are outstanding students and are already working in different countries. We would like them to also have the opportunity to work in Japan, in particular in our city. Our goal is not only to attract young people to work, but also to return them to Kyrgyzstan to apply the experience gained for the benefit of their home country. How this can be done? Open your own companies based on the experience gained in Japan, or bring Nagaoka companies to your home country so that there is joint work, a joint project. This is a significant contribution to the development of relations.
Cooperation in tourism industry
In my opinion, Japan is of great interest to tourists from Kyrgyzstan. The country has amazing culture, delicious food and many attractions. As I already mentioned, Nagaoka hosts the best fireworks display in the world, and this is just one of the numerous exciting events that tourists can enjoy.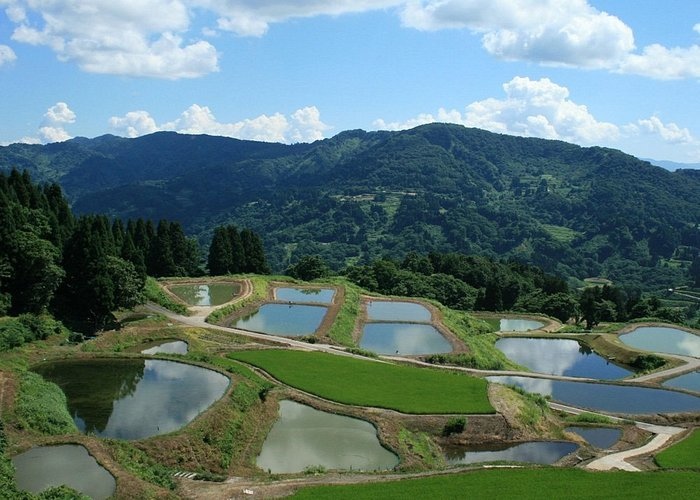 Now I am in Bishkek and I can personally confirm that this is an amazing place for outdoor recreation. Here you will be amazed not only by the beauty of nature, but also by the variety of tastes of local food. In addition, the realization that you are on the historical Great Silk Road gives the trip a special interest.
This is a unique experience and we believe that our citizens also have a lot to see and learn in the tourism sector. We hope that tourism ties between our countries will strengthen and both nations will benefit.
Prospects of bilateral relations
The City of Nagaoka has a developed industry with many businesses, including large factories producing a variety of equipment. Our companies have a rich history and have been producing for a long time. The possibility of importing and introducing new equipment from Japan could be a significant incentive for the development of closer relations between countries.
For example, there are rice sweets in Japan. High-quality equipment is used in production of these sweets. These products are successfully exported abroad and we have experience in this field. I also know that rice is grown in Kyrgyzstan. The possibility of producing rice sweets using our equipment can be an excellent example of cooperation and exchange of experience between our countries. This also contributes to the development of trade relations and strengthening partnerships.
Approach to solution of urban problems
Upon arrival in Bishkek, the first thing I noticed was the air quality. My throat started to feel sore, and to be honest, I wondered if it was possible to talk openly about this problem. The air in Bishkek seems polluted, which is causing some concern. Compared to Nagaoka, where there is a large number of cars and more intense traffic, the difference was noticeable.
I believe that one of the ways to solve this problem could be introduction of electric vehicles, which contributes to environmental safety. Nagaoka may not be as cold in winter as Kyrgyzstan, but it does get a lot of snow. Citizens use different types of heating, including gas and electricity, but the air quality is maintained at proper level. We use modern technologies, and I believe that joint projects in the field of ecology and energy efficiency can be very useful if Kyrgyzstan is interested in such cooperation.
Cooperation that strengthens international relations
This time I came with specific ideas for cooperation between universities and with a focus on attracting young Kyrgyzstanis to work in our enterprises. By developing relationships between universities and companies, we can help strengthen international ties.
I want to emphasize that we can begin to develop relations between Kyrgyzstan and Japan from the city of Nagaoka, which is an innovation center. Here we have many opportunities for joint projects.
We also discussed the possibility of holding business events. It is important to exchange information and experience at such events.
I would like to share an interesting story from Nagaoka. A long time ago, during the wars between the tribes, the city of Nagaoka lost and found itself on the verge of famine. At that moment, help arrived, including supplies of rice. However, instead of distributing food for free, the authorities decided to sell it. The funds collected were used to build a school. This illustrates the philosophy of Nagaoka City where education is a top priority.
We hope that Kyrgyz youth will come to study, gain valuable experience in Japan and return to apply it in Kyrgyzstan. This will be an important contribution to development of economy of Kyrgyzstan. We value our children and youth and hope for the same attitude in Kyrgyzstan. Economic and business development will come with educated youth.