Deputy Foreign Minister of Turkmenistan considers prospects for cooperation with delegation of Vienna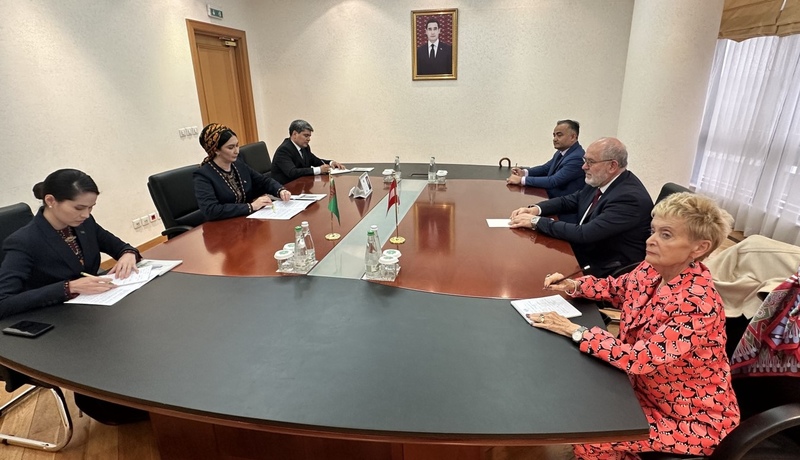 AKIPRESS.COM - A meeting was held between Deputy Minister of Foreign Affairs of Turkmenistan Myahri Byashimova and the delegation of the Vienna City Hall, led by the representative of the Mayor of Vienna, member of the Vienna Provincial Parliament and City Council Omar Al-Rawi and head of the Austrian-Turkmen Society Neda Berger, on October 12.
The Turkmen diplomat congratulated the guests on the successful conduction of the fifth Viennese Ball on October 11 in Arkadag city. A concert of the Turkmen-Austrian Symphony Orchestra "Galkynysh" was noted as well.
The sides emphasized a fruitful partnership between Turkmenistan and Austria. They discussed intensifying interparliamentary cooperation, the Foreign Ministry of Turkmenistan said.
The parties stressed effective interaction in the field of trade and economic cooperation, and noted the successful cooperation of the business circles of the two countries.
Special attention was paid to further expanding ties in the field of culture, which is facilitated by joint events, such as the conducting of the Viennese Ball in Ashgabat, as well as performances of the Symphony Orchestra "Galkynysh". Another significant event in the cultural dialogue between the two countries would be the holding of a concert of masters of culture and art of Turkmenistan in Vienna in the middle of this month.