Foreign Ministry of Tajikistan condemns bombing of Al-Ahli Hospital in Gaza Strip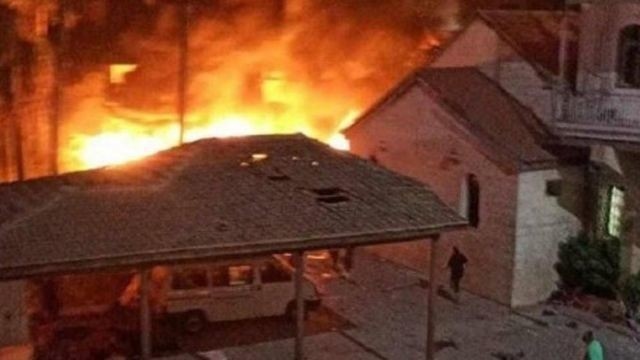 AKIPRESS.COM - The Ministry of Foreign Affairs of Tajikistan condemned the bombing of the Al-Ahli Hospital in Palestine, which caused the deaths and injuries of many people, including children and women. The Ministry's statement was published on its website.
"Civilian facilities, especially hospitals, should not be attacked under any circumstances and should be a safe place to serve the population under all conditions," the statement says.
The Ministry expressed condolences to the relatives of the killed and wished for a full recovery to the injured.
"The Ministry of Foreign Affairs strongly condemns the acts of violence and calls on the parties to an immediate ceasefire and the start of dialogue in order to stabilize the situation," notes the statement.
The Hamas-controlled Ministry of Health blamed Israel for an airstrike on Al-Ahli Hospital in the Gaza Strip on the evening of October 17, which killed at least 500 people. According to Al Arabiya, the death toll has risen to 800.
In turn, the IDF said that the "Islamic Jihad" group was responsible for the attack on the hospital.