Delegation of Turkmenistan visits Saudi Arabia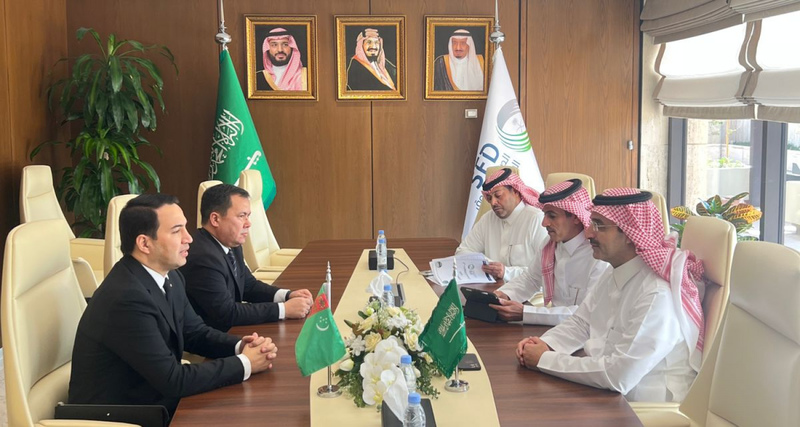 AKIPRESS.COM - The Ministries of Foreign Affairs of Turkmenistan and Saudi Arabia held bilateral political consultations in Riyadh on October 22 as part of the visit of a delegation led by Deputy Minister of Foreign Affairs of Turkmenistan B. Myatiev to Saudi Arabia. The Saudi side was represented by Deputy Foreign Minister Walid El-Khereiji.
The parties appreciated the level of bilateral cooperation in the political-diplomatic, trade-economic and cultural-humanitarian spheres and discussed ways for further development of multifaceted Turkmen-Saudi relations during the talks.
The diplomats exchanged views on the international and regional agenda, the Foreign Ministry of Turkmenistan reported.
The delegation of Turkmenistan held negotiations at the Ministry of Energy of Saudi Arabia during the visit. The sides considered the possibilities of cooperation between the two countries in the oil, gas and chemical fields, including renewable energy sources.
A meeting was held between head of the State Bank for Foreign Economic Affairs of Turkmenistan R. Jepbarov and executive director of the Saudi Development Fund Sultan Al Marshad, during which issues related to the Fund's financing of social projects in Turkmenistan were discussed.
The Turkmen delegation also held a meeting with representatives of the Saudi Arabia Global Pipeline Company.