Presidents of Turkmenistan and Turkiye exchanged Turkmen Alabai and Turkish Kangal puppies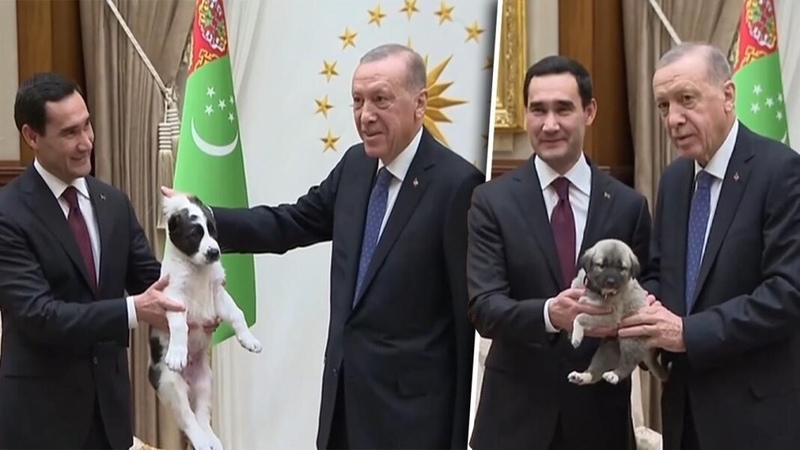 AKIPRESS.COM - During a meeting in Ankara, President of Turkmenistan Serdar Berdimuhamedov and President of Turkiye Recep Tayyip Erdogan exchanged gifts, the Turkmen Alabai and Turkish Kangal puppies, TDH reports.
Thus, the head of Turkmen state gave his Turkish colleague a Turkmen Alabai puppy named Gardash. As the President of Turkmenistan emphasized, fearless Alabai dogs, devoted to their master, have been faithful friends and companions of our people, reliable protectors and helpers for many centuries. Today Alabai dogs are an integral part of the richest national cultural heritage.
The President of the Republic of Turkiye expressed sincere gratitude to the President of Turkmenistan for this wonderful gift, which is a unique symbol of commitment to the traditions of centuries-old Turkmen-Turkish friendship and, in turn, presented the high guest with two beautiful Turkish Kangal puppies.
The head of Turkmen state thanked the President of Turkiye for the gift, noting that he regards it as a sign of unbreakable friendly and fraternal relations between our countries.