Foreign Minister of Tajikistan, OSCE Secretary-General discuss cooperation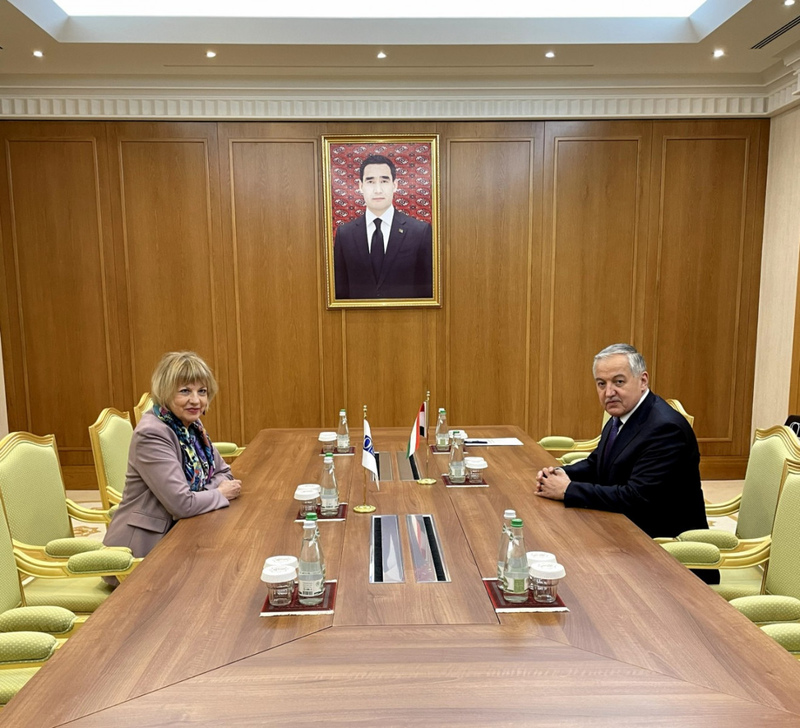 AKIPRESS.COM - Foreign Minister of Tajikistan Sirojiddin Muhriddin met with OSCE Secretary-General Helga Schmid on the margins of the meeting of the Central Asian Foreign Ministers and the OSCE Secretary General on October 31 in Ashgabat.
The key issues of cooperation between Tajikistan and the OSCE were in focus of discussions.
The situation in the region and Afghanistan, issues of counter-terrorism, cooperation in the field of water and climate and other issues were discussed.