Uzbekistan and Afghanistan sign deals for $1.2 billion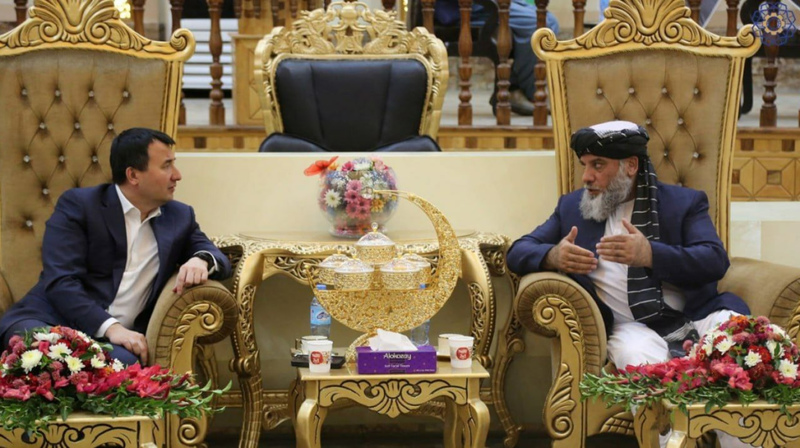 AKIPRESS.COM - The delegation of the government of Uzbekistan visited Kabul, where the head of the delegation of Uzbekistan met with the deputy prime minister of Afghanistan, Mullah Abdul Ghani Baradar. The ministers of investment, industry and trade, agriculture, water management, mining and geology, energy and transport of the two countries took part in the meetings, Kun.uz reported.
It was noted that there are many untapped opportunities in the economic sphere in Afghanistan and Uzbekistan, and their implementation will serve to increase the volume of mutual trade several times. Appreciation was also expressed for the creation of a new visa mechanism for Afghan investors, business representatives and truck drivers.
At the meeting, it was specially noted that the Ministry of Investments, Industry and Trade of Uzbekistan developed a "roadmap" to increase the volume of mutual trade to $3 billion in the near future.
During his visit, Abdul Ghani Baradar welcomed the opening of the exhibition of "Made in Uzbekistan" products. The Uzbek side expressed its readiness to organize an exhibition of products produced in Afghanistan in Uzbekistan.
As part of the visit, a business forum was organized at the Kabul International Exhibition Center, in which more than 300 representatives of local business circles took part.
Within the framework of the exhibition, B2B and G2B negotiations were organized between representatives of the business circles of Uzbekistan and Afghanistan.
During the meetings, the parties reached export-import agreements worth about $1.2 billion.