Uzbekistan and Türkiye to enhance cooperation in agricultural sector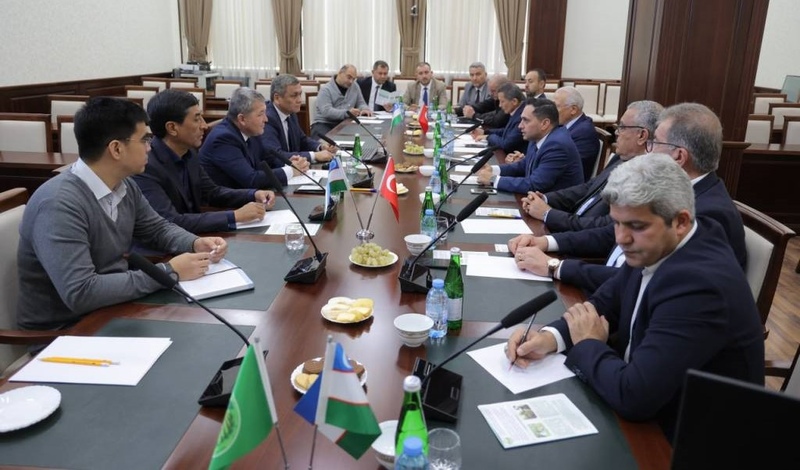 AKIPRESS.COM - The Council of Farmers, Dehkan Farms and Owners of Household Lands of Uzbekistan hosted a meeting with a delegation led by the Chairman of the Board of Directors of the Union of Dairy, Beef, Food Industrialists and Producers of Türkiye, UzA reports.
The parties discussed developing trade-economic and investment cooperation between Uzbekistan and Türkiye and the expansion of Uzbekistan's potential in the agriculture and food industry.
The implementation of joint projects and the introduction of specific innovations to the sector were also considered.
Large-scale activities are being carried out in Uzbekistan to develop the agricultural sector and introduce digitalization. It was noted that cooperation in the agricultural sector is considered a priority for Uzbekistan and Türkiye, and enhancing bilateral relations is of great importance.