5th meeting of Kazakhstan-U.S. Enhanced Strategic Partnership Dialogue held in Astana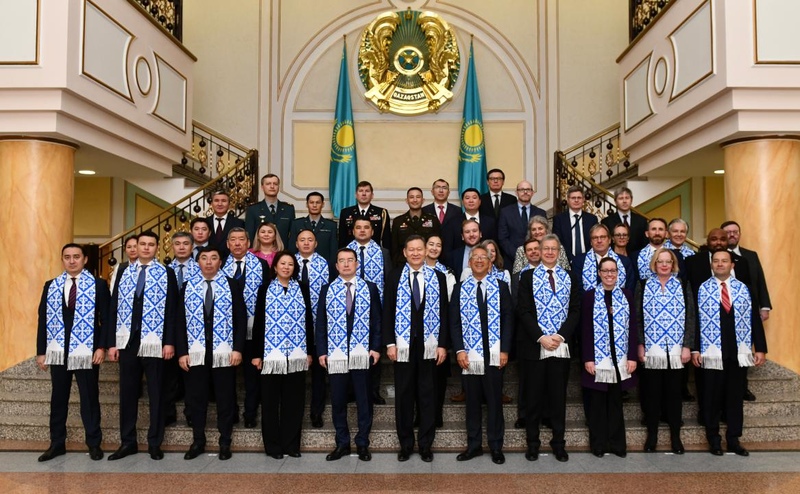 AKIPRESS.COM - The 5th anniversary meeting of Kazakhstan–U.S. Enhanced Strategic Partnership Dialogue (ESPD) between Kazakhstan and the United States was held in Astana. Kazakhstan is the only country with the status of the enhanced strategic partner of the United States in Central Asia.
The annual review event was co-chaired by First Deputy Foreign Minister Kairat Umarov and Assistant Secretary of the Bureau of South and Central Asian Affairs Donald Lu with participation of government agencies and departments of the two countries. The parties summed up the results of productive work over the past year on current issues of bilateral and regional cooperation, and outlined plans for the year ahead.
In his speech, Kairat Umarov noted the intensification of cooperation between Kazakhstan and the United States this year on the political, cultural and humanitarian track in the context of the visits and meetings held, as well as the intensity of collaboration in the economic direction, including issues of trade and investment, energy, rare-earth metals and climate change. First Deputy Foreign Minister also stressed the importance of the political reforms and democratic transformations carried out by President Kassym-Jomart Tokayev aimed at building a "New and Fair Kazakhstan".
In turn, Donald Lu highly appreciated the measures of the Government of the Republic of Kazakhstan in the field of socio-economic development, regional security and human rights, as well as successful cooperation between the two countries in recent years both on the bilateral and multilateral tracks, including within the framework of the UN and the C5+1 dialogue platform.
The Kazakhstan-U.S. Enhanced Strategic Partnership Dialogue (ESPD) has been operating since 2018. The Commission has the status of an Intergovernmental Commission and consists of three committees – on political cooperation and security, on trade and economic cooperation, as well as on the humanitarian dimension. The last meeting of the ESPD was held on December 5, 2022 in Washington, D.C.