Chairman of Mongolian Parliament receives Deputy PM of Laos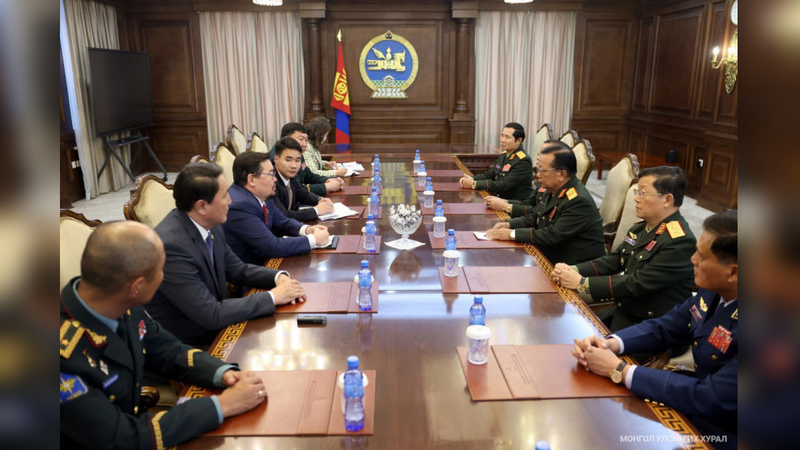 AKIPRESS.COM - Chairman of the Parliament of Mongolia Zandanshatar Gombojav received the Lao delegation led by Deputy Prime Minister and Minister of National Defense Chansamone Chanyalath on November 2, Montsame reports.
Chairman Zandanshatar Gombojav welcomed the Lao delegation and expressed his satisfaction with receiving Chansamone Chanyalath during his official visit to Mongolia on the eve of the 50th anniversary of diplomatic relations between Mongolia and Laos.
The Chairman expressed confidence that the Deputy PM's visit would be a crucial catalyst for strengthening people-to-people ties, setting the direction for further cooperation in developing relations between the two countries in the coming years.
"The official visit of President of the National Assembly of Laos Xaysomphone Phomvihane to Mongolia in September 2023 provided a strong impetus for assessing the past 60 years of traditional friendly relations between the two countries, defining the prospects and direction of cooperation for the coming 60 years," noted Chairman Zandanshatar.
The Speaker expressed gratitude for the Lao government's decision to specially manufacture and donate 50 red wooden chairs and tables to the Parliament in support of the recent increase in members from 76 to 126.
Deputy Prime Minister Chansamone Chanyalath emphasized the importance of strengthening relations between the highest legislative bodies of Mongolia and Laos, expanding defense cooperation between the two countries, and supporting the legal basis of relations between the two countries. He noted that this visit aims to bring the traditionally friendly relations between Mongolia and Laos to a new level.