Four Mongolian-funded projects implenented in Vietnam - Vietnam Investment Review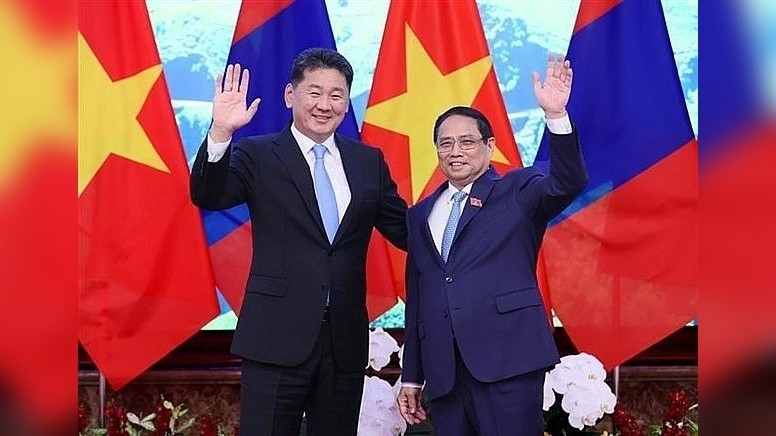 AKIPRESS.COM - Vietnam has been building on its bilateral trade fortunes, with Mongolia seeking to increase trade with new measures, Vietnam Investment Review reported.
During last week's state visit to Vietnam by President of Mongolia Ukhnaagiin Khurelsukh – the fourth presidential visit by Mongolia in the past decade – the two nations have built a plan to double bilateral trade in near future.
Trade between the two countries already doubled to $85 million in 2022 from $41.4 million in 2017, and the value stood at about $75 million in the first eight months of this year.
To implement the new target, the two countries will increase the operations of their Inter-Governmental Committee for Economic, Trade, and Scientific-Technical Cooperation along with a boost in bilateral activities in connecting businesses and trade promotion, while also raising mining cooperation.
Last week, Vietnam State President Vo Van Thuong and Mongolian counterpart Khurelsukh Ukhnaa witnessed the signing ceremony of several bilateral cooperation agreements spanning various domains, including security, trade and investment, visa exemption for ordinary passport holders, and animal quarantine.
The signed agreements will create an important legal basis for the two countries to remove obstacles, and promote collaboration in the fields where both have strengths such as agriculture, mining, and tourism, while contributing to balancing two-way trade, said Vietnamese Ambassador to Mongolia Doan Khanh Tam.
Vietnam is home to only four Mongolian-funded projects, registered at merely $1.1 million. Both nations will celebrate 70 years of diplomatic ties in November 2024.