Turkish president calls on Economic Cooperation Organization to raise voice against Israel's attack on Gaza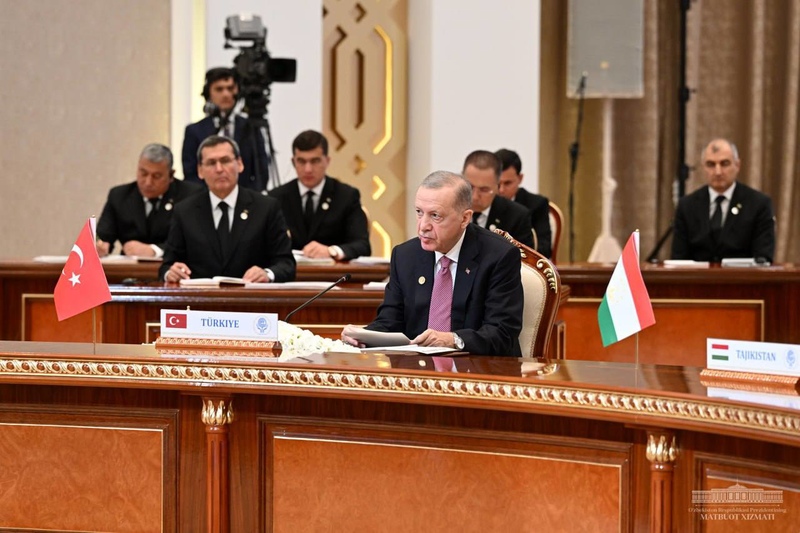 AKIPRESS.COM - Turkish President Recep Tayyip Erdogan on Thursday called on the Economic Cooperation Organization to speak out against Israel's attack on Gaza, Anadolu reports.
"If we, as the Economic Cooperation Organization, do not raise our voices together as Muslims today, when will we raise them?," Erdogan told the 16th summit of the economic grouping in Uzbekistan's capital Tashkent.
"Israel continues to bomb schools, mosques, churches, hospitals, and crushing all humanitarian values," the Turkish leader said.
Some 73% of nearly 11,000 people brutally killed by Israel in Gaza are women, children, Erdogan said, criticizing the US and West for remaining silent about Israel's attacks on Gaza.
On humanitarian aid for the besieged Gaza enclave, Erdogan said Türkiye has so far sent 10 planes carrying 230 tons of humanitarian aid to Egypt's El Arish airport with help of Cairo.
Israel launched relentless air and ground attacks on the Gaza Strip since a cross-border attack by the Palestine group Hamas on Oct. 7.​​​​​​​
At least 10,569 Palestinians, including 4,324 children and 2,823 women, have been killed, according to Palestinian figures.
The Israeli death toll nears 1,600, latest official figures say.