Turkmenistan ready to increase supplies of gas and electricity to ECO countries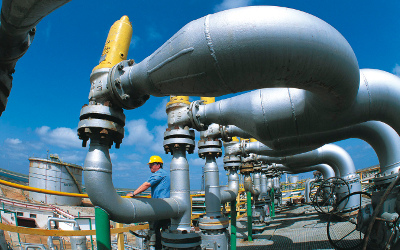 AKIPRESS.COM - President of Turkmenistan Serdar Berdimuhamedov announced readiness of Turkmenistan to increase gas and electricity supplies to the Economic Cooperation Organization member states.
"It is necessary to meet the growing energy needs of our countries to increase the capacity of new industrial complexes and agriculture, construct infrastructure facilities and launch joint production projects" President Berdimuhamevod said at the 16th ECO Summit in Tashkent.
The head of state reminded that Turkmenistan has put forward a number of large energy projects, in which some ECO countries also participate. The head of Turkmenistan also invited partner countries to expand joint cooperation in the energy sector with the aim of creating energy supply system that includes the ECO space.
"For my part, I can say that Turkmenistan is ready to increase the volume of supplies of natural gas and electricity to the ECO countries through the currently available capacities and those that will be built in the future," Serdar Berdimuhamedov said.