Mongolian rescuers evacuate 82 households stuck in snow and open 279 km of roads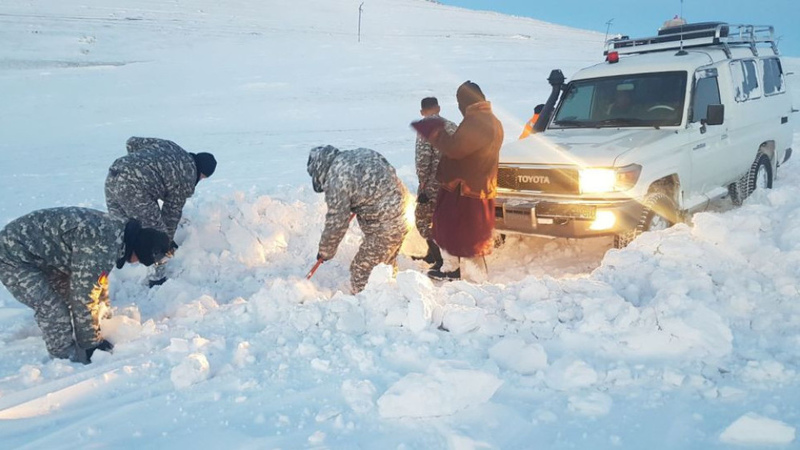 AKIPRESS.COM - Due to a heavy snowstorm that lasted for 22 hours in Undurshireet district of Tuv province on November 4-5, about 20-25 cm snow fell on average, and 50-80 cm thick in trench areas, GoGoMongolia reports.
A total of 49 calls were registered related to heavy snowfall, and emergency departments of the province and district cooperated to ensure the safety of more than 100 citizens.
A total of 82 households stuck in the heavy snow have been evacuated and 279 km of roads have been opened. National Rescue Brigade of the National Emergency Management Agency, the 326th unit of the Armed Forces, the members of the Emergency Department of the province, and the members of the Emergency Commission of the soum are working together.
Undurshireet district has a population of 2,100, and 592 of them are herder households. About 224,600 livestock belonging to 527 herder households spend the winter and spring in the district. According to the order of the Province Governor, 60 tons of grass and 50 tons of fodder were approved. Out of this, 140.1 tons of manual fodder, 183.7 tons of industrial fodder, 293 tons of grass, and 945.8 tons of green fodder were prepared.