Chamber of Commerce of Uzbekistan and DEWIB sign Memorandum of Cooperation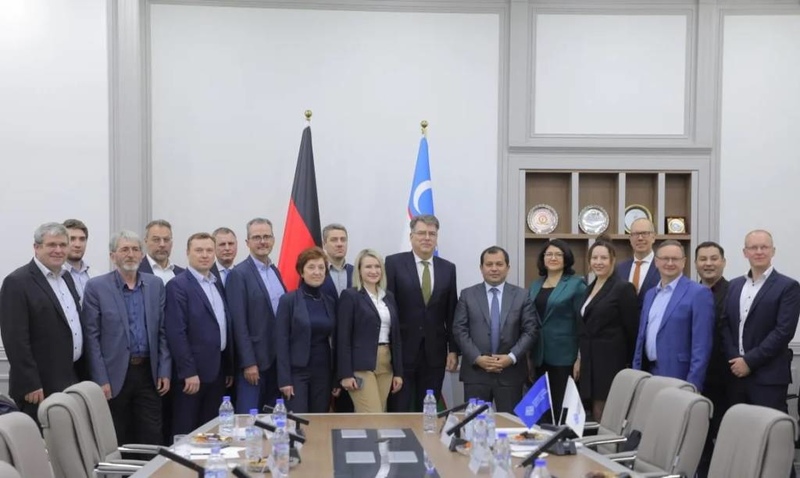 AKIPRESS.COM - A delegation of German companies led by President of the German-Eurasian Economic Association (DEWIB) Thomas Overbeck visited Uzbekistan, UzA reported.
A roundtable discussion was organized at the Chamber of Commerce and Industry of Uzbekistan as part of the visit of the DEWIB delegation to Uzbekistan with the participation of representatives of ministries and agencies, as well as business circles of the two countries.
The event's main goal was to establish business contacts between the Chamber of Commerce and Industry and representatives of the German delegation, present and discuss significant investment projects in Uzbekistan, and identify priority areas for further deepening cooperation.
The event was attended by representatives of 17 German companies engaged in mechanical engineering, metalworking, construction, agriculture, industrial waste processing, and other areas.
B2B meetings were held, and a Memorandum of Cooperation was signed between the Chamber of Commerce and Industry of Uzbekistan and the DEWIB to strengthen and enhance trade, economic, scientific, and technical collaboration.