Minister of Health of Uzbekistan says mass poisoning of children after launch of iodization program was caused by overdose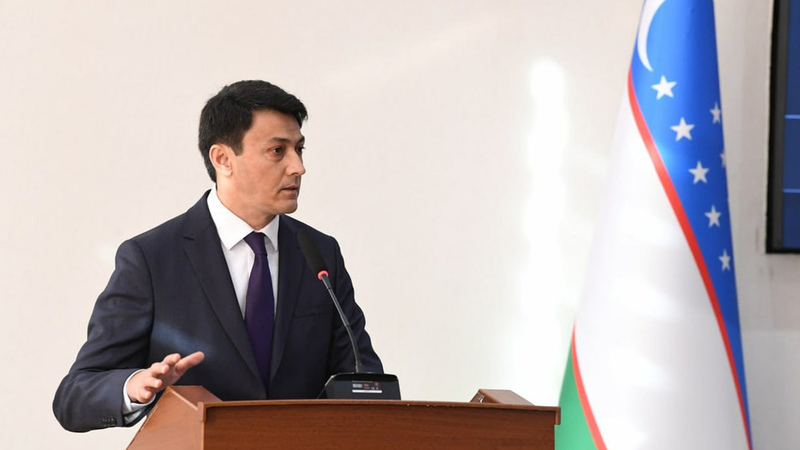 AKIPRESS.COM - Minister of Health of Uzbekistan Amrillo Inoyatov commented on the mass poisoning of children due to the use of the iodine drug "Antistrumin" during a report to the Legislative Chamber of the Parliament. He admitted that the poisoning was caused by an overdose, Gazeta.uz reports.
"The Ministry admits that there was an overdose in a case with "Antistrumin". Employees responsible for the overdose will be punished. We started to change the systemic approach to prevent such cases," he said.
Children started to be provided with iodine under the Yorkin Millat program on September 20. It was assumed that iodine preparations would be provided to all children aged 3 to 15 years through the system of the Ministry of Health and the Ministry of Preschool and School Education.
It was reported on September 21 that some kindergarten students in Chust district of Namangan region had symptoms of fever, vomiting, and abdominal pain. 5 children were taken to the hospital. A total of 71 children were then reported to have health complaints and were rushed to hospital.
450 children fell ill in Namangan region. Distribution of iodine was suspended in schools and kindergartens. A criminal case on violation of sanitary legislation was opened. An inspection was carried out at the plant where the drug is produced.
Gazeta.uz established that the Ministry of Health of Uzbekistan purchased 3.55 million packages of "Antistrumin" (potassium iodide) for almost 22 billion soums ($1.7 million) from the Samo company without a tender. The drug was purchased at 5,500 soums per package in 2022, and at 6,500 soums this year. It was sold at retail for 3,000 soums.
The publication also found out that Nodir Yunusov, the former co-founder of the pharmaceutical company Samo, which produces Antistrumin tablets, is wanted in the United States. Amid the scandal with the iodine drug, he resigned from the boards of many related companies.