Large gas chemical complex under construction in Surkhandarya region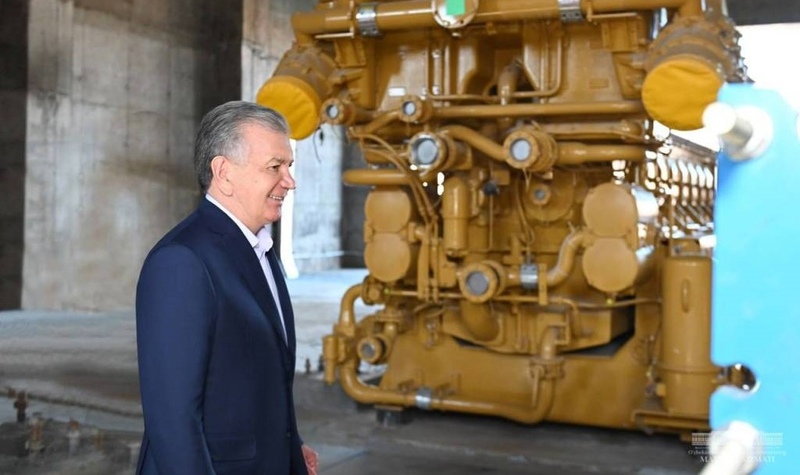 AKIPRESS.COM - President of Uzbekistan Shavkat Mirziyoyev inspected the construction progress of the gas chemical complex "25 Years of Independence" in Baysun district of Surkhandarya region, UzA reported.
The cost of this project, implemented by the foreign enterprise Surhan Gas Chemical Operating Company, is $2.9 billion. The complex will have a capacity to produce and process 5 billion cubic meters of gas per year.
At the moment, $1 billion 450 million has been invested in the development of the field, and drilling work has been completed at 20 wells. 11 gas wells were successfully tested.
Projects and construction of the plant are carried out based on licensed technologies from Shell. It meets the latest environmental requirements and can neutralize 99% of harmful production waste. This is the first time such equipment has been installed at this plant in the CIS countries.
The head of state got acquainted with the geological exploration and seismic research results. A conversation took place with investors, specialists, and builders involved in the development of the field.
"The main goal should not be the sale of gas in the form of raw materials, but its processing and production of value-added products. For investments to quickly pay off and the plant to be competitive, it is necessary to ensure that the final product is of high quality and profitable," Shavkat Mirziyoyev said.
The complex is located 20 kilometers from the city of Baysun. Currently, more than 7,000 people are working on its construction. The first stage will be launched in May next year and reach total capacity in 2025.
The plant will become the eighth gas chemical complex in the country, one of the largest industrial enterprises in Surkhandarya.