Turkmen-Iranian business forum takes place in Ashgabat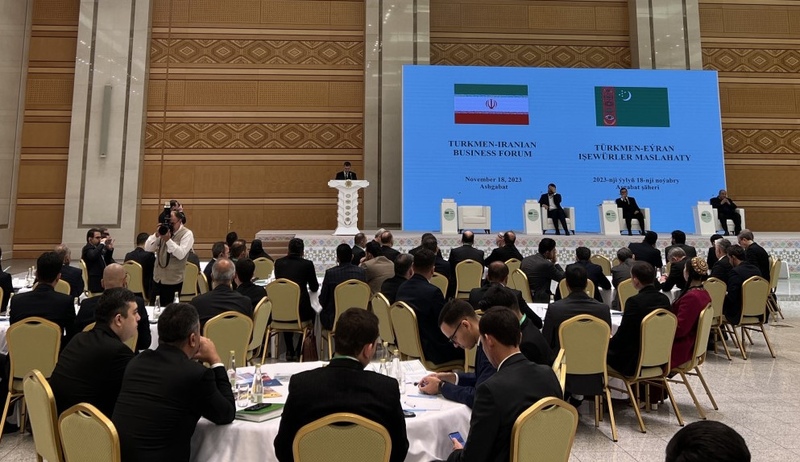 AKIPRESS.COM - A business forum was held in Ashgabat with the participation of representatives of public and private structures of Turkmenistan and Iran on November 18, the Foreign Ministry of Turkmenistan reported.
The forum was attended by the Co-Chairs of the Intergovernmental Turkmen-Iranian Commission on Economic Cooperation - Minister of Foreign Affairs of Turkmenistan Rashid Meredov and Minister of Roads and Urban Development of Iran Mehrdad Bazrpash.
The meeting participants expressed opinion that this event was an important step towards strengthening bilateral cooperation, covering a wide range of areas of trade, economic, fuel and energy, transport and logistics interaction. The forum serves as an effective platform for interested dialogue between the business communities of Turkmenistan and Iran in developing bilateral potential, as well as finding ways to expand and strengthen partnerships.
On the sidelines of the exhibition and business forum, representatives of the business circles of Turkmenistan and Iran held a number of meetings and negotiations to further establish and deepen the partnership.
Bilateral documents were signed aimed at strengthening the traditionally fruitful ties between entrepreneurs of the two countries.