Two people shot dead by sniper fire in Crimean Simferopol
AKIPRESS.COM -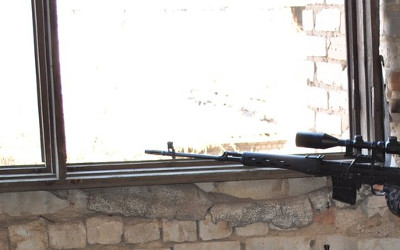 Two were shot dead and two were injured by sniper fire in Simferopol on Tuesday, the Interior Ministry of Crimea reported.
The Interior Ministry clarified that soldier in local self-defense and soldier of a military unit died. Two more soldiers were injured.
"The shots were made from one place in two directions. Unknown shot from window of an unfinished building located near the military unit, according to preliminary data. Representatives of the local self-defense were checking information on presence of armed men in the building," the statement said.
The Ministry have not ruled out that the shooting was a planned provocation.